ANTSODIPD LATEST VISUAL, "SUMMER IN EUROPE" IS DROPPING JAWS IN THE MUSIC INDUSTRY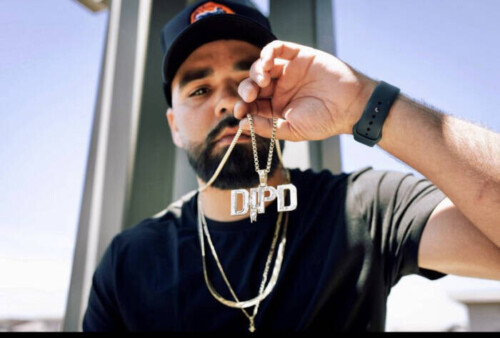 Up-and-coming artist Anthony Rutchena, better known by his stage name AntSoDipd, is quickly making a name for himself in the music industry. With his latest release, "Summer in Europe" AntSoDipd is showcasing his unique style and perspective to the world.
"Summer in Europe" is a great example of AntSoDipd's style, which combines elements of hip-hop and trap with his own unique flair. The track features a heavy beat with catchy lyrics that will have you nodding your head and moving your feet in no time.
AntSoDipd's music is heavily influenced by his upbringing where he was exposed to a variety of different music genres. Growing up, AntSoDipd was a big fan of iconic artists who helped shape his own musical style.
In addition to his musical talent, AntSoDipd is known for his charismatic personality and infectious energy. He has a natural ability to connect with his fans and create a sense of community among his listeners. With his latest release "Summer in Europe" AntSoDipd is poised to take the music industry by storm. His unique style and infectious energy are sure to make him a fan favorite in no time.
If you haven't already, be sure to check out AntSoDipd's latest release "Dipd Pt.1." You won't be disappointed. And keep an eye out for this rising star as he continues to make waves in the music industry.
Follow AntSoDipd on Instagram: https://instagram.com/antsodipd
Check out his latest release:
[embedded content]
© 2023, Logan. All rights reserved.