ARMANI MONTE' TALKS MUSICAL INSPIRATION AMIDST NEW MUSIC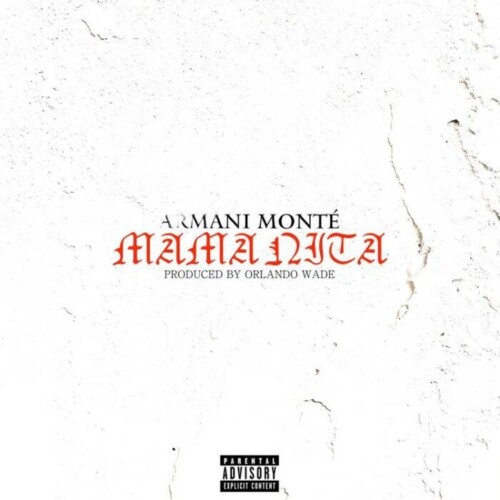 Armani Monte', an emerging artist hailing from Detroit, is making waves in the music industry with his honest, energetic, and soulful music. Drawing inspiration from his early experiences in church and the influence of fellow artists, Armani Monte' has developed a unique sound that captivates listeners and leaves a lasting impact.
Armani Monte's journey into music began at a young age, when he would borrow his grandmother's tape recorder to create his own gospel songs. As he grew older, he found himself surrounded by talented rappers in high school, which motivated him to start writing his own raps. This marked the beginning of his musical journey, and he has continued to grow and evolve as an artist ever since.
Describing his music as honest, energetic, and soulful, Armani Monte' takes pride in creating music that resonates with his audience. His creative process involves receiving beats from his producer, Orlando Wade, and allowing the music to guide his lyrics. Starting with voice memos on his phone to capture the initial ideas, he then refines them in the studio.
Armani Monte' has a strong desire to collaborate with various artists, both locally and beyond. In Detroit, he looks forward to working with Charity, Boldy James, and Icewear Veezo. On a larger scale, he aims to collaborate with artists like Kendrick Lamar, J. Cole, J.I.D., Chance The Rapper, Andre 3000, Adele, Anderson Paak, and John Mayer.
When it comes to his dream of opening a show for another artist, Armani Monte' finds himself torn between two talented performers: Kendrick Lamar and Travis Scott. Both artists' captivating performances and artistic prowess align with Armani Monte's own energy and passion on stage.
Armani Monte' has a special message for his fans, especially those who have been with him since the beginning. He assures them that his biggest opportunity is just around the corner, urging them to stay by his side and continue supporting him as he embarks on this exciting journey.
Beyond his music career, Armani Monte' possesses a wide range of talents. However, he admits that his basketball skills, which he once excelled at, have become dormant as he has moved on to focus on his music.
In his downtime, Armani Monte' finds solace in singing in the shower, often belting out whatever song happens to be playing on his phone or coming up with catchy hooks that may find their way into his future tracks.
If he wasn't pursuing his music career, Armani Monte' envisions himself engaged in a multitude of activities, including cutting grass, cutting hair, and furthering his education.
Having performed at notable venues such as The Music Hall, The Majestic, and El Club, Armani Monte' feels at home on stage. Regardless of the venue, he thrives in any setting that provides a stage, lights, and good sound. Although no upcoming shows are scheduled at the moment, he has been diligently working in the studio, honing his craft and preparing for his next performances.
Reflecting on the impact of the internet on the music industry, Armani Monte' acknowledges its role in shrinking the world and expanding artists' reach. The internet has allowed artists to connect with people from all corners of the globe without having to physically travel to those locations.
When it comes to his favorite song to perform, Armani Monte' cites "Follow The Leader" as his top choice. The song serves as the intro to his shows, setting the tone for an engaging and unforgettable experience. With powerful lyrics like "I am the future who foreseen the dream that was spoke by Martin Luther," Armani Monte' captivates audiences from the very first line, leaving them eager for more.
Armani Monte' admires legendary musicians such as Andre 3000 for his incredible rap skills and ability to play multiple instruments. Their talent and versatility have inspired Armani Monte' in his own musical journey.
While he may have gotten into some trouble during his youth, Armani Monte' looks back on those experiences as part of his growth and development as an individual and artist. He has since learned valuable lessons and continues to strive for personal and professional growth.
Guided by advice from his grandmother to "just keep living" and his father to "just do the right thing," Armani Monte' carries these words with him throughout his journey, staying focused on his path to success.
Armani Monte' believes that the music industry should prioritize talent over viral sensations and algorithms. He advocates for a return to recognizing and promoting elite skill and talent, allowing true artists to represent hip-hop and other genres. He encourages the industry to support slow cookers and smokers rather than microwave acts.
Looking to the future, Armani Monte' is preparing to drop his highly anticipated first project and is excited to start performing again. With his undeniable talent and passion, Armani Monte' is poised to make a lasting impact on the music industry.
© 2023, Logan. All rights reserved.