"Breaking Boundaries: Meet GALI, the Fresh Voice in Hip-Hop"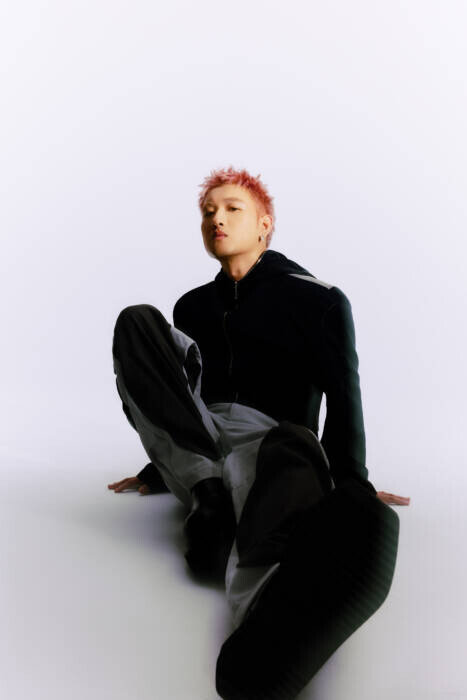 GALI, also known as Jiang Wenhan, recently unveiled his latest single, "21" along with a very futuristic (and artistic) lyric video. The talented rapper, hailing out of Shanghai, officially debuted his track as part of D.N.A, Lay Zhang's (LAY) music collective. D.N.A strives to promote emerging Chinese artists within the underground hip-hop scene to a global audience, with LAY serving as executive producer for "21," effectively blending seasoned and up-and-coming talents.
GALI has already made significant waves in the Chinese music industry as a highly accomplished hip-hop artist. He garnered attention by securing third place on the popular show "Rap of China" and has made guest appearances at notable concerts and festivals such as the 2022 Weibo Music Festival. With three albums and several singles under his belt, his most-streamed track, "70%," has amassed over 2.5 million streams on Spotify. What's also impressive is his live performance of the track which garnered more than 3.5 million views on YouTube, can be seen here.
LAY, formerly a member of one of the most successful K-pop boy groups, EXO, continues to be a coveted artist in Asia while actively pursuing various solo projects as a singer, rapper and producer. He's been a part of global collaborations such as, "Love You More" with Steve Aoki and will.i.am as well as "Dawn to Dusk" with 24KGldn. In addition to releasing hit music, His versatility allows him to craft unique sounds and beats that seamlessly compliment his collaborations, including his joint effort with GALI on the track "21."
Throughout GALI's music career, he has collaborated with numerous artists on various albums, EPs, and singles. Notably, GALI and LAY have previously collaborated on a track called "三昧真火 (Samadhi Real Fire)"  as well as "Break My Heart," released last month with fellow D.N.A artist, Vinida, making "21" their third collaborative venture together.
GALI has an eye for lyricism as evident in what he wrote, "When she opened her eyes, she saw freedom, wind and waves, and her golden age. Life force rose with the daily sun, but never disappeared with the sunset." The lyric video is equally stunning with visuals of a seemingly post-apocalyptic world with an array of metaphors fit for any listener.
This release is just a few from the new music collective which includes LAY as executive producer. Last month, "Break My Heart" was released with LAY, GALI and Vinida – is a force to be reckoned with in the music industry with her own mystique. Vinida also released her own alluring track called, "What She Said," earlier this month.
"21" is available on all streaming services, here. A captivating futuristic lyric video is available on D.N.A YouTube channel can be seen here. Follow GALI on Instagram here, D.N.A team on Instagram here and LAY on Instagram here.
© 2023, Brxton. All rights reserved.