Cardi B Watches Yacht Sink on Vacation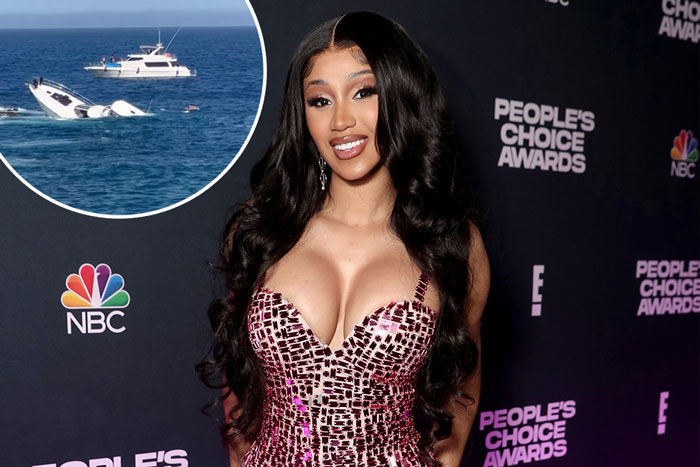 Cardi B is sending out an SOS.
The rapper witnessed a yacht sink before her very eyes, capturing the wild moment on social media. Cardi was enjoying her vacation in a beachfront villa on Saturday when she saw the boat go underwater. She filmed the shipwreck while adding her own hilarious commentary in a series of Instagram Stories.
"It's sinking! Y'all see this?!" said a shocked Cardi before calling for help. "There ain't no big boat that could save it?"
As the doomed yacht slipped further into the sea, she realized all hope was gone. "It's gone! Bye bye!"
I can't believe I'm actually watching a yacht sink pic.twitter.com/dLL3ZJJv9R

— Cardi B (@iamcardib) May 28, 2022
According to Cardi, no one was on board. "A whole yacht sinked in front of our face," she captioned her video. "Luckily no one was in there."
It appears that Cardi was on vacation in Cabo with Offset when it all went down. Their Memorial Day festivities also included a feast of food and a dance party. Offset showed off his moves to Kendrick Lamar's new song "Rich Spirit" as his wife filmed on her phone.
Cardi, who appeared on David Letterman's "My Next Guest Needs No Introduction," recently teamed up with Kay Flock on the drill star's single "Shake It."
Next up, she plans to drop her own single from her long-awaited sophomore album. "My next single is super pressure," she told fans.