DEIGE Strikes Gold with His Latest Release: 'SHE READY'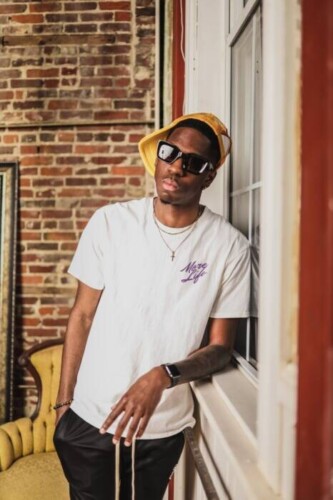 DEIGE, the rising artist known for his soulful musical flows and clever wordplay, has just released his latest single titled "SHE READY." With its mainstream sound and catchy flow, the track has captivated audiences, especially the girls who can't help but dance to its infectious rhythm. This new release adds to DEIGE's impressive discography, which includes close to 15 singles and an EP since his debut in 2019.
DEIGE, a Jersey native, comes from a family deeply rooted in East Coast Rap. His uncle and cousin, who were heavily involved in the hip-hop scene, collaborated on mixtapes for years.
While it may surprise his growing legion of fans, DEIGE's original aspiration was to become an R&B artist. He displayed his musical talents from a young age, playing multiple instruments and mastering home studio equipment provided by his supportive parents. However, upon honest
reflection, he realized that his true gift lay in crafting rhymes rather than singing.
Interestingly, DEIGE's earliest artistic pursuits were not in music but in poetry. Growing up, he often felt misunderstood, and his personal poems became a means of self-expression, allowing him to find his confidence and nurture his artistic voice.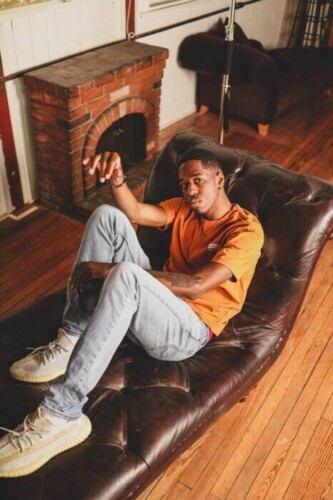 DEIGE's distinctive voice, insightful rhymes, and talent for creating easy-rolling, light funk grooves caught the attention of Blue Collar Records. After connecting with CEO Gary Bernard, DEIGE signed with the boutique label and collaborated with producer Justin Miller at Milkboy the Studio for his first professional recording sessions. In just five hours, they recorded five tracks, including "Slow It Down," a song featured on DEIGE's upcoming debut album, "Letter to My Past."
"Letter to My Past" is a 12-track album that delves into the complexities of love and
relationships. DEIGE initially intended to create an EP, but the abundance of material and the narrative that emerged compelled him to craft a full-length album. He believes in the power of a concept record and aims to let the singles build momentum before and after the album's release. The album showcases DEIGE's versatility, catering to various emotional states and offering something for everyone, whether they want to dance, reflect, or connect with his lyrics.
Follow Deige:
[embedded content]
© 2023, Tedfuel. All rights reserved.