DJ Sliink Shares "In The Night" Featuring Bandmanrill and SAFE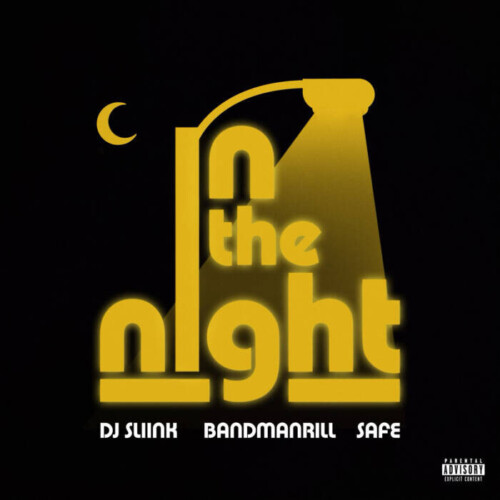 One of the foremost ambassadors and most prolific producers in the Jersey scene, DJ Sliink's distinct blend of club music blurs the line between hip-hop and electronic music. Gathering close collaborators for a collection of dancefloor-obliterating bangers, the acclaimed Newark native announces Bricks To The 6, his next EP set for release September 8th via Defiant Records.
The 5-track effort connects Sliink with some of the hottest rising names in the rap game, including club rap sensation Bandmanrill, his "Jiggy In Jersey" partner, Bronx rapper Sha EK, and smooth-singing Toronto native SAFE, whose dulcet tones mesh perfectly with Sliink's chopped-up style.
Today, Sliink also shares the audio and video for "In The Night," a highlight from the EP featuring both SAFE and Bandmanrill. The new song draws inspiration from both Jersey Club and Baltimore club music, originating from a sample Sliink chopped from a social media post by his fellow producer, Baltimore native Rip Knoxx. "In The Night" combines a playful, circular synth riff with overdriven guitar, providing an inviting bed for SAFE to apply his angelic tenor (and devilish lyrics), adding some heavy-hitting percussion to entice Bandmanrill, who delivers a lightning-quick verse. The new video captures the excitement of a Jersey function, focusing on individual and group dancing as Sliink and SAFE perform the hard-hitting song while surrounded by an entourage of beautiful women.
"'In the Night' is a collaboration between Jersey Club & Baltimore Club," explains DJ Sliink. "I've always wanted to keep that connection open between the club community. It's funny how things happen. One day I was scrolling down my timeline, and one of my fellow producers, Rip Knoxx, was working on an idea. At this point, I didn't even reach out yet. I got the video link from Instagram and split all the sounds from the snippet. I made a whole record out of it in an hour. I then hit Rip up and said, 'Yo bro, I need this. We gotta collab.' It was up from there!"
DJ Sliink will spin "In The Night"–and a host of his other hits–tonight, August 18th, at MoMA PS1. Sliink is the top-billed DJ for PS1's Warm Up 2023. Since 1998, Warm Up has presented experimental and avant-garde music that forms an integral part of PS1's multidisciplinary programming.
Buy tickets and find more event info HERE
[embedded content]
© 2023, Seth "Digital Crates" Barmash. All rights reserved.