JESSIE REYEZ AND MIGUEL COLLAB FOR "JEANS" VIDEO SINGLE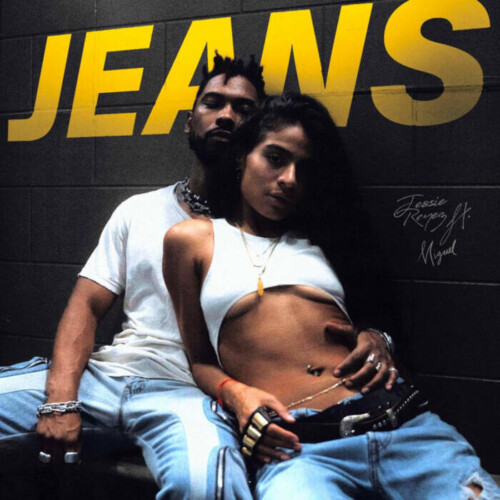 Grammy-nominated, 5x Juno-winning, singer-songwriter Jessie Reyez shares her outstanding new single "JEANS" featuring R&B icon & viral chart topper Miguel, out now on FMLY / Island Records. The stripped-back ballad is the first collaboration between Reyez and Miguel and the perfect canvas for their undeniable sonic chemistry. "JEANS" shows a mature and sexy side of Reyez – here she is both vulnerable and assured, passionately peeling back every word in "JEANS" as if baring her whole soul. Flowing over acoustic guitar and relaxed, soft drums, Miguel's sublime vocals and innate sensuality is an effortless and eloquent culmination to the song.
"JEANS" is Reyez's first new music of 2023 after dropping her sophomore album YESSIE at the end of 2022 and her groundbreaking 2020 debut, Before Love Came To Kill Us. Both albums proved critical breakthroughs for Reyez.
Currently, Reyez can be found entertaining awestruck crowds as she accompanies transcendent pop artist Sam Smith on GLORIA the tour, a vast, 30-date run taking Reyez across North America – see below for remaining dates. Reyez took a brief pause in between tour dates to make a Lollapalooza appearance, a highlight performance from the festival weekend as she delighted the masses in a slot right before Kendrick Lamar.
Later this year, Reyez will publish her first book of poetry, Words of a Goat Princess, a natural next step for the Toronto based wordsmith with Colombian roots. Her debut promises to hold the power of relatability and inspiration found through her music, a true extension of her art onto the page. Jessie is taking her writing and speaking abilities to new platforms, including her recent TED Talk. Words of a Goat Princess is slated for October release via Simon & Schuster.
Reyez's unmistakable voice, unmatched pen and ability to move between genres effortlessly make this track ready-made for romance in an exponentially expanding catalog of empowering anthems. Always outspoken in her art and her identity, Jessie is making her voice heard in what is to be her most formative era yet.
[embedded content]
© 2023, Seth "Digital Crates" Barmash. All rights reserved.