Dro Kenji Drops "Over and Over" Video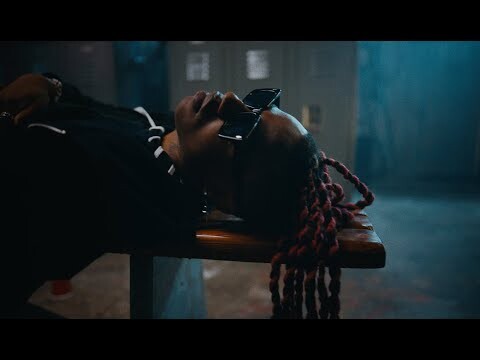 Highlighting his sobering perspective on toxic behaviors and substances with melancholy melodies, Dro Kenji's music masterfully channels the elusive overlap of grief and contentment. Returning to caution listeners about the dangers of lingering in comfortably destructive cycles, Kenji shares the new video for "Over & Over." "Over & Over" will appear on WISH U WERE HERE, Kenji's next project, coming in July via MiraTouch/Internet Money Records/10k Projects.
Carefully navigating the track's instrumental pockets of acoustic guitar melodies and bouncy percussion with his elastic flows, the track finds Kenji caught in a destructive cycle of heartbreak that he only slips further into the more he tries to escape it: "That's just the other side, like who are you? I've seen you before/I got amnesia, my head hurts, and I'm falling on the floor."
In the cut for "Over & Over," Dro Kenji's trapped mental state is represented by the unwelcoming house he finds himself in. It's a functional space, but not very homely, as industrial lockers stand in the place of dressers and cupboards. With no other company than plastic mannequins and the memories of lovers past, there's little for Kenji to do but adorn his rose-tinted glasses by consuming the rose-tinted substances seen throughout the video, seeking an escape that falls further from his reach.
"Over & Over" follows Kenji's April single, "ARSONIST," a potent opening salvo in an exciting 2023 for the Internet Money Records/MiraTouch artist, which includes his upcoming project, WISH U WERE HERE. In 2022, Kenji kept busy, releasing three full length projects, including last January's WITH OR WITHOUT YOU and last summer's LOST IN HERE EP, and ANYWHERE BUT HERE, a 13-track project featuring the buzzing Mike Dimes-featured track "STEP BACK," with guest appearances from fellow rising stars like Midwxst, Ka$hdami, and NoCap.
Sit back and stay tuned as Dro Kenji continues his ascent to the highest echelons of the rap game with WISH U WERE HERE.
[embedded content]
© 2023, Seth "Digital Crates" Barmash. All rights reserved.