GQueTv Drops New Chipmunk Soul Sample Song "Paper Spend"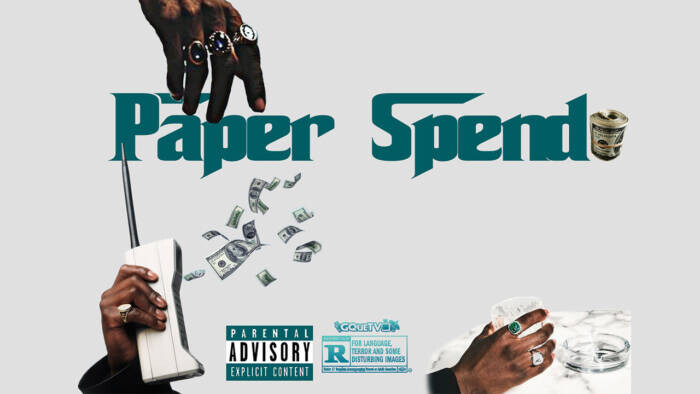 GQue's new track "Paper Spend" has arrived. Listen to the lyricist's first single release since his latest project 'As Seen on Tv'.
GQueTv has officially released his new song "Paper Spend." highlighting how great it feels to spend money as well as accumulate it and his love for "Tequila by the liter."
On the 3d day of summer 2023, the rap artist known as GQueTv dropped a new single titled: "Paper Spend". The production embodies the chipmunk soul sound and presents adventurous mood bending instruments and sounds. As written by Sanibel Chai (on 'A Brief History of The Chipmunk Vocal Sample)
'The Chipmunks infiltrated hip hop in the 90s and have since carved out a lasting place for themselves. To clarify, "Chipmunk sample" is a shorthand. It doesn't refer to a sample from Alvin the Chipmunks' music, but to a sample that is pitch-shifted in such a way that it is reminiscent of the Chipmunks' voices.
The Chipmunk sample's endurance is a testament to its flexibility and many applications. The sample is able to impart richer meaning and has become a staple in hip hop that shows no sign of fading out'
It's also hard to deny how much early Kanye inspired the drums and sampling sounds which was beautifully executed. The production compliments the Clevelanders clever witty flow perfectly, in fact, he even mentions being a
"witty writing poet". Exactly one month after releasing his "Back Outside" he is back with a new smash for the summer vibes.
Check out GQueTv's 'Sundress Season' on all streaming platforms.
For more on GQueTv on YouTube, Website, and Spotify for all updates and
future releases.
[embedded content]
© 2023, Tedfuel. All rights reserved.