J. Cole Joins Canadian Elite Basketball League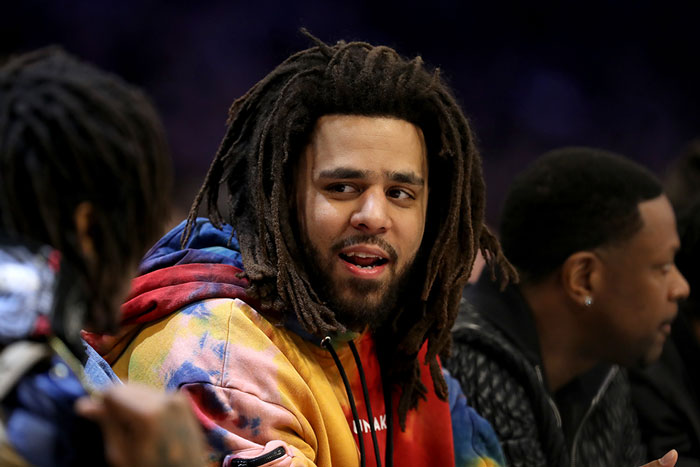 J. Cole is taking his talents to Canada.
The 37-year-old rapper will join the Scarborough Shooting Stars as a guard in the upcoming season, it was announced by the Canadian Elite Basketball League on Thursday.
Cole previously played pro basketball with the Rwanda Patriots in the Basketball Africa League last year. He scored five points, three assists, and five rebounds in three games but left the tournament ahead of the playoffs due to a "family obligation."
BREAKING: @sss_cebl have signed 6'3 guard, @JColeNC. He last played professionally in @theBAL. #LetsBall #OurGame pic.twitter.com/se2kb1ExJJ

— CEBL (@CEBLeague) May 20, 2022
Cole's stint in the league didn't come without controversy. Morocco AS Sale guard Terrell Stoglin said Cole's presence on the team was "disrespectful" as he was taking a spot from someone more deserving.
"For a guy who has so much money and has another career to just come here and average, like, one point a game and still get glorified is very disrespectful to the game," said Stoglin. "It's disrespectful to the ones who sacrificed their whole lives for this. The positive side of it is: it brings a lot of attention, and, I guess, money. I don't really pay attention to that type of stuff. I'm more [concerned that] he took someone's job that deserved it."
The 6'3″ star played basketball at Sanford High School in North Carolina and was a walk-on at St. John's University, but he ultimately decided to pursue a music career and never appeared in a Division I game.
The Dreamville rapper will play his first game for the Shooting Stars against the Guelph Nighthawks on Thursday, May 26.
He received support from his "In the Morning" collaborator Drake, whose manager OVO Niko is one of the CEBL team's owners.