Jack Harlow and Drake Go to the Races in 'Churchill Downs' Video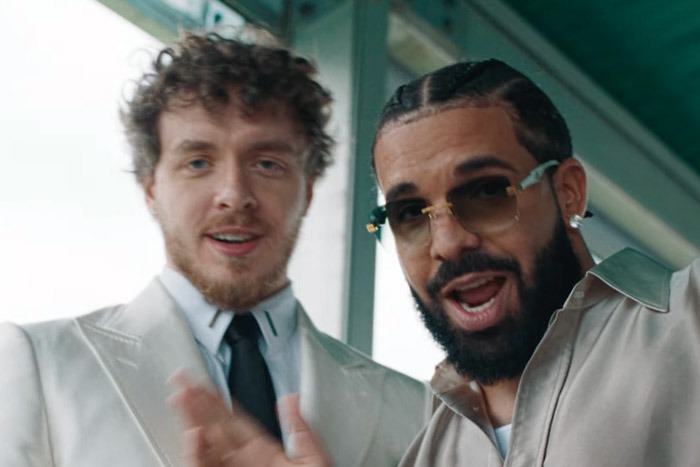 Riders up.
Jack Harlow and Drake saddle up and go to the races in the video for "Churchill Downs," which was shot at the Kentucky Derby in Harlow's hometown of Louisville last month. With bets in hand, the dapper duo watches as their horses race across the finish line at Churchill Downs Racetrack. Harlow's mother makes a cameo, dancing as Drake raps to her, while Bryson Tiller, Boi1-da, DJ Drama, and Druski also join the Derby festivities.
Jack served as announcer for the Riders Up, commanding the jockeys to mount their horses prior to the start of the Kentucky Derby.
"Churchill Downs" can be found on Jack's album Come Home the Kids Miss You, which debuted at No. 3 on the Billboard 200. The album also features appearances from Lil Wayne, Pharrell, and Justin Timberlake.
During an interview with "The Breakfast Club," Harlow recalled meeting Drake for the first time at one of his parties in Atlanta in 2019. Drake came up to him and complimented his music, much to Jack's surprise.
"He was walking across the party and he saw me and he came over to me, and at the time I was pretty wide-eyed, I didn't have a big record out at all, but he was tapped in on me," he said. "He was like, 'You got some hard shit.' It meant the world to me."