Jordan Smithy Unleashes Powerful New Single "So Broke" – A Testament to Resilience and Ambition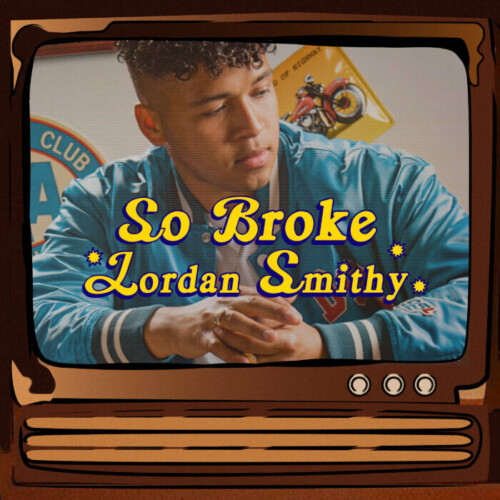 Rising star Jordan Smithy, hailing from Essex, is poised to make his indelible mark in the music industry with the release of his highly anticipated single, "So Broke." This captivating track seamlessly fuses irresistible pop sensibilities with soulful undertones, showcasing Jordan Smithy's unique sound and undeniable talent.
"So Broke" stands as an anthem of resilience, echoing the experiences of those who face financial challenges while remaining unwavering in their pursuit of a brighter future. Jordan Smithy's impassioned vocals, coupled with his poignant storytelling, imbue the song with authenticity and relatability. The track's infectious melodies and vibrant production create an immersive sonic experience that will leave listeners craving more.
Teaming up with renowned writer and producer Laurence Hobbs has elevated "So Broke" to new heights. Laurence Hobbs, known for his impressive list of credits, including collaborations with chart-topping artists such as Sam Smith, Pixie Lott, Shayne Ward, Andy Abrahams, Scarlett Lee, and Laura White, brings his unparalleled expertise and creative vision to the project. The synergy between Jordan Smithy and Laurence Hobbs is palpable, resulting in a musical masterpiece that seamlessly blends genres and pushes creative boundaries.
Listeners can pre-save "So Broke" and be the first to experience its captivating sound on Spotify, Apple Music, and other major streaming platforms by clicking here. The single is set to release on the 23rd of June, promising an exhilarating and transformative musical journey for fans of pop and soul genres.
Jordan Smithy's journey to this pivotal moment in his career has been characterized by unwavering dedication and an unrelenting passion for his craft. Hailing from Essex, Jordan Smithy has tirelessly honed his skills, tirelessly working to break through in the competitive music scene. His appearance on the acclaimed BBC One show, "Little Mix: The Search," not only introduced him to a nationwide audience but also opened doors to incredible collaborations and opportunities within the music industry.
"So Broke" is more than just a single; it represents a testament to Jordan Smithy's resilience, ambition, and unwavering determination to carve his own path in the music world. With its powerful message and infectious sound, the single solidifies Jordan Smithy's position as a rising star and a force to be reckoned with.
For media inquiries, interview requests, or promotional opportunities, please contact [email protected].
Stay connected with Jordan Smithy on social media for the latest updates, exclusive content, behind-the-scenes insights, and more:
Instagram: @jordananthonysmithy
Twitter: @jordanasmithy
Facebook: @jordananthonysmithy
Website: www.jordansmithy.com
© 2023, Tedfuel. All rights reserved.