G5yve's Epic Houston Takeover: From Los Angeles to Texas, Leaving an Indelible Mark with "Go to Work"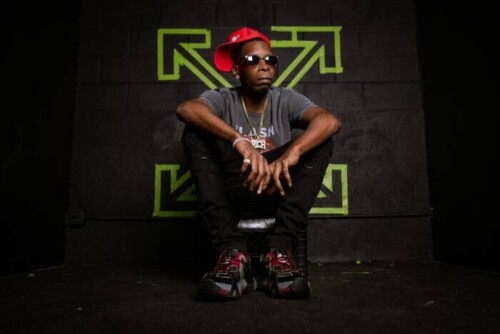 Los Angeles-based artist and prominent producer G5yve recently embarked on a remarkable journey to Houston, where he orchestrated an awe-inspiring takeover to promote his latest hit single, "Go to Work." Known for his exceptional talent and immense passion for music, G5yve captivated the hearts of both industry professionals and fans alike during his monumental press run in Houston. Through a series of captivating performances, engaging interviews, and impactful interactions, G5yve ensured that his presence would be felt long after his departure from the city.
G5yve's artistic prowess extends beyond his skills as a producer. Renowned for his versatility, he has proven his mettle as a skilled rapper, singer, and songwriter. With a sound that seamlessly blends elements of hip-hop, R&B, and pop, G5yve has carved a unique niche for himself in the music industry. His diverse talents have garnered him acclaim and admiration, establishing him as a force to be reckoned with in the Los Angeles music scene and beyond.
Houston: A Vital Stop on the Promotional Journey:
Recognizing the cultural and musical significance of Houston, G5yve strategically chose the city for his promotional campaign. Houston's thriving music scene and rich history provided the ideal backdrop for G5yve's magnetic presence and explosive talent. By targeting the city's influential media outlets, engaging with local fans, and connecting with industry professionals, G5yve aimed to leave an indelible mark on Houston's music landscape.
A Monumental Press Run:
G5yve's Houston takeover consisted of a meticulously planned press run that captured the attention of the city's music enthusiasts. From radio interviews to TV appearances and online features, G5yve left no stone unturned in his mission to showcase his artistry and promote "Go to Work." The multifaceted artist's engaging personality and insightful discussions left a lasting impression on both listeners and viewers, solidifying his position as a rising star.
The Future Looks Bright:
As G5yve's Houston takeover came to a close, the artist left an undeniable mark on the city's music scene. Through his explosive performances
© 2023, Logan. All rights reserved.