Kendrick Lamar Morphs Into Kanye West, Nipsey Hussle, & Will Smith in 'The Heart Part 5' Video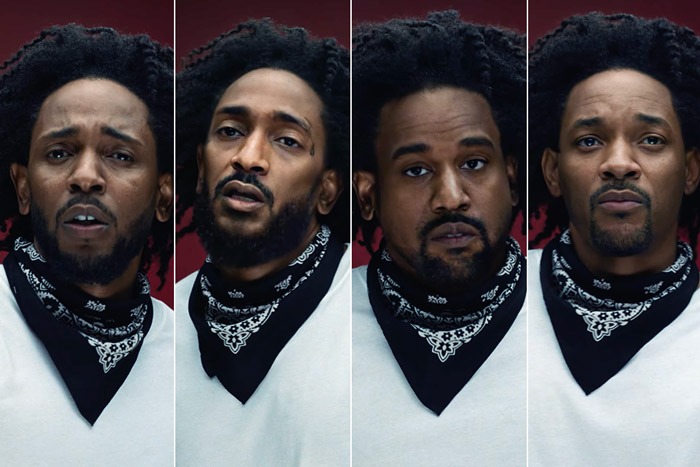 Ahead of his new album Mr. Morale & The Big Steppers on Friday, Kendrick Lamar returns with the first release, "The Heart Part 5."
Five years since "The Heart Part 4," the Compton rapper delivers the fifth installment in his long-running series, which has preceded the release of a new project.
The track samples Marvin Gaye's 1976 single "I Want You," while the video was directed by Kendrick and Dave Free for pgLang and finds K-Dot morphing into Black cultural figures including Kanye West, Kobe Bryant, Will Smith, OJ Simpson, and the late Nipsey Hussle.
"I am. All of us," reads an intro message from oklama before Kendrick thanks "everyone that's been down with me."
"In a land where hurt people hurt more people, f**k calling it culture," he raps, while also paying homage to JAY-Z's "Izzo (H.O.V.A)." "I do this for my culture to let y'all know what a ni**a look like in a bulletproof Rover."
The video also includes a "special thanks" to "South Park" creators Matt Stone and Trey Parker, who are working with Kendrick on a live-action comedy.
On Friday, Kendrick is set to drop the most anticipated hip-hop album of the year, Mr. Morale & The Big Steppers, which he previously announced would be his final release on TDE. He hinted via his oklama website that the project may be a double album and also include a book.