Kevin Gates Shoots His Shot with Beyoncé, Nicki Minaj on 'Super General' Freestyle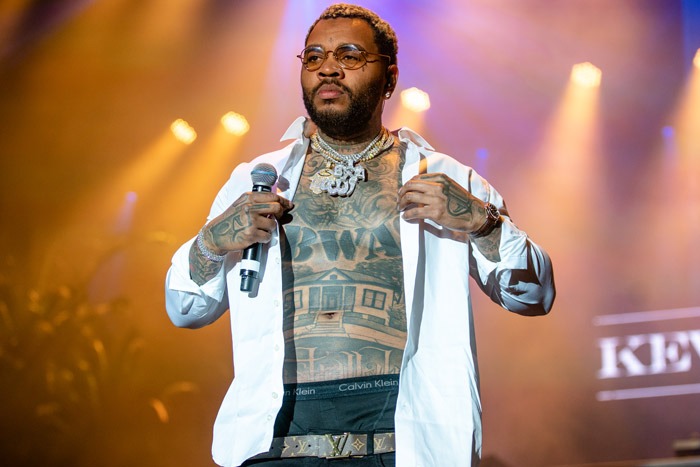 Kevin Gates is single and shooting his shot.
Amid reports that he split with his wife Dreka, the Baton Rouge rapper dropped his "Super General" freestyle, on which he addresses their estranged relationship.
"Her and her son jumped my new wife and took her purse and won't admit it," raps Gates, who has been romantically linked to "Love & Hip Hop: Miami's" Jojo Zarur.
He also insinuates that his partner of 18 years was unfaithful. "Personal trainer invaded my personal space / Deep down inside it killed me," he raps over Kodak Black's "Super Gremlin" instrumental.
He then proceeds to express his explicit sexual desires for famous women including Beyoncé, Nicki Minaj, and Rubi Rose.
"Rubi Rose, I can't wait to have your feet facing my ceilin' / With my tongue deep in yo ass while I kiss all on yo kitty," he raps before shooting his shot with Queen Bey.
Kevin gates freaky as hell lol

— Rubi Rose (@RubixxRose) June 9, 2022
"Ain't no disrespect to Jigga, met through Nipsey, that's my ni**a / Don't know if they into swinging / Beyoncé need to let me hit her," he says before detailing more of his graphic fantasies.
He also lusts after Nicki Minaj, knowing very well that she is married. "I want Nicki, she need Kevin / She still playin' around with Kenneth."
Elsewhere, Gates addresses his friendship with Moneybagg Yo. "That's still my brother, but we just distant / Always love when he be shinin', remind me of Mozzy when he glistenin'."
Listen to "Super General (Freestyle)" below.