Kid Capri To Curate Ultimate Tribute To 50 Years Of Hip-Hop At "BET Awards" 2023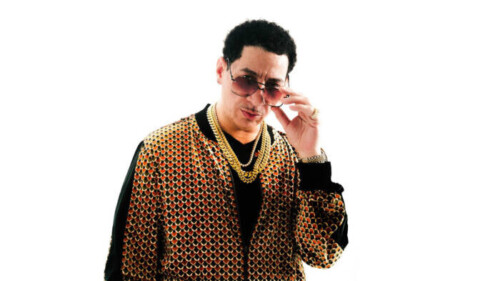 Once again, delivering "Culture's Biggest Night", the "BET Awards" 2023 will air live on BET on Sunday, June 25, 2023, at 8 PM ET/PT from the Microsoft Theatre in Los Angeles, California. The non-stop party will celebrate 50 years of Hip-Hop throughout the live telecast, featuring special musical medleys curated by pioneering Hip-Hop DJ/producer Kid Capri. "BET Awards" 2023 will be simulcast across Paramount on BET, BET Her, Comedy Central, MTV, MTV2, Pop, TV Land, Nickelodeon, and VH1. Internationally, the show will simulcast on BET Africa and BET France and will be available to watch on My5 and Sky On-Demand in the UK, as well as BET Pluto in the UK and Brazil.
Kid Capri, whose historic career helped move the genre from a local artform to a global phenomenon, has been working closely with performers, show production, and legendary emcee MC Lyte to ensure iconic moments in Hip Hop's history are represented in what is sure to be one of the most memorable moments in BET Awards history.
The cross-generational and multiregional lineup of performers, including 69 Boyz, Big Daddy Kane, Chief Keef, Dem Franchize Boyz, DJ Unk, D-Nice, E-40, EPMD, Fabolous, Fast Life Yungstaz & Easton (F.L.Y.), Fat Joe, Ja Rule, Jeezy, Kid 'N Play, MC Lyte, Percy "Master P" Miller, Redman, Remy Ma, Soulja Boy, Styles P, The Sugarhill Gang, Trick Daddy, Trina, Tyga, Uncle Luke, Warren G, YG, Ying Yang Twins, and Yo-Yo are set to deliver a wide array of Hip-Hop classics.
Emceed by Terrence J, Pretty Vee, and Big Lez, "BET Awards 2023 Red Carpet Live!" pre-show will air on BET at 6 PM ET/ PT, with performances by Armani White, Big Boss Vette, Crime Mob, Finese2tymes, Freeway, Libianca, NLE Choppa, Rae Sremmurd, and more. The pre-show will also reveal the winner of BET Digital's The Greatest Rap Crew of All Time, which puts 32 of the most recognized rap crews) in Hip Hop head-to-head for a multiplatform, tournament-style bracket. "BET Awards 2023 Red Carpet Live!" is Executive Produced by Matasa Williams.
Award-winning multi-platinum MC, songwriter, record producer, and actor Busta Rhymes will be honored with the prestigious Lifetime Achievement Award at "BET Awards" 2023. The coveted award commemorates industry pioneers who have powerfully shifted culture and the entertainment industry. Bia, Coi Leray, M.O.P., Rah Digga, Scarlip, Spice, Supercat, Swizz Beatz, and more surprise guests will take the stage to celebrate Busta Rhymes and his 30-plus-year musical legacy.
Capri will be immersed in the celebration of Hip-Hop's 50th anniversary all year-long, performing on the main stage at the 2023 ESSENCE Festival of Culture on July 1st; performing at the official Hip Hop 50 concert at Yankee Stadium on August 11 (Hip-Hop's birthday); and at ONE Music Fest on the 50th Anniversary of Hip Hop stage in October.
© 2023, Seth "Digital Crates" Barmash. All rights reserved.