Kool Keith Releases 'Black Elvis 2' Album Sequel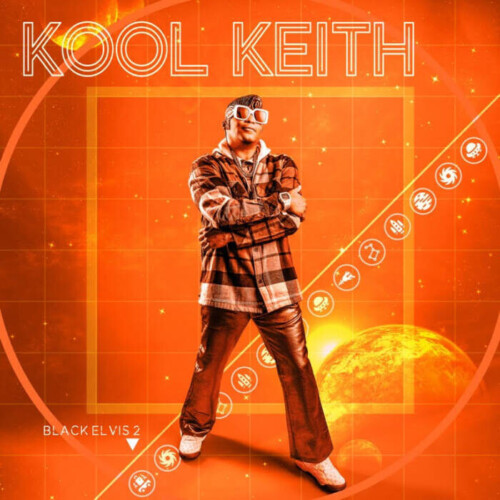 With the 50th anniversary (8-11-23) of Hip-Hop approaching, celebrations for the milestone are happening both nationally and globally.  Undoubtedly, Kool Keith has been at the forefront of the culture and is one of its most iconic, trendsetting, and influential artists.
Like any Kool Keith endeavor, prepare yourself for another mind-bending trip through the Hip-Hop cosmos, because the legendary Black Elvis is back with his long-awaited sequel Black Elvis 2.
Kool Keith takes his information-age rhymes to a whole new level on Black Elvis 2, with a sound that's equal parts street and space.  Featuring collaborations with Marc Live, Raaddrr Van, Dynamite, L'Orange, J. Stylez, Agallah and the legendary Ice-T, Black Elvis 2 will leave you reeling.
Plug in your Ethernet and dial up to travel through Kool Keith's inimitable multi-verse.
To celebrate the long-awaited release of Black Elvis 2, Kool Keith will be anointed King Neptune for the 41st annual edition of the Coney Island Mermaid Parade on Saturday, June 17th.
Black Elvis 2 is now available via Mello Music Group.
You can now purchase, stream, add and favorite Black Elvis 2 at your preferred DSP: https://orcd.co/blackelvis2
© 2023, Seth "Digital Crates" Barmash. All rights reserved.