Kye Colors Unveils New EP, 'COLORMAN: YELLOW'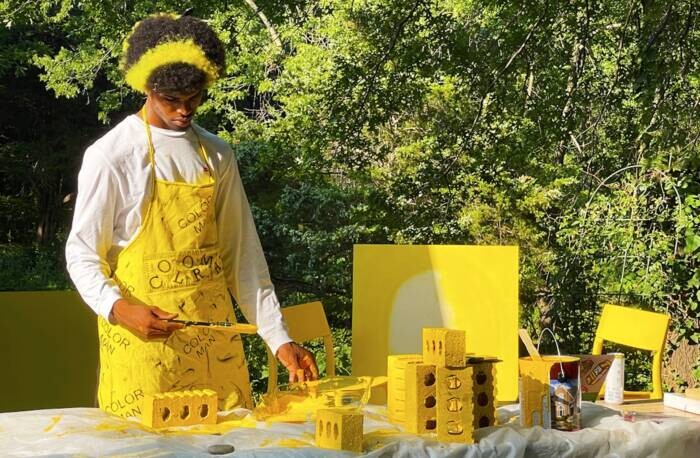 LVRN's shining star Kye Colors' unloads his 5-track project titled 'COLORMAN: YELLOW.' The latest installment in the Missouri native's COLORMAN EP series follows the Deante' Hitchcock and Tonye Ayeba-assisted single "NOW + LATER" as well as its precursor "Lately." As a celebratory bonus, fans also can enjoy the bright body of work's intro track "Up Now" in video form thanks to visual artist Kendu; who handled the project's entire creative direction.
Speaking on the new project and accompanying HD-clip in an exclusive quote to Medium Creative Agency, he reveals:
"The process to get here has been exactly that. From personally trying to find balance within my day-to-day lifestyle to Traveling the country to create this dream. So many eye-opening experiences and impactful life lessons since I released COLORMAN: RED. Whether it was in my career or day-to-day life; from being IN THE DARKNESS to feeling UP NOW."
J'Kye Slatton PKA Key Colors is a rapper and producer from the southside of Kansas City. Showcasing his passion for music from an early age, Kye began writing songs as early as age 5, often using crayons as his instrument of choice. Today, Kye has evolved into a vibrant and innovative artist, weaving intricate stories and evocative melodies into each captivating cut. Following a sync on Peacock's original series Bel-Air and his freshly inked partnership alongside ATL music powerhouse Love Renaissance in conjunction with Wasteland Records (@wastelandrecco), the talented Hip-Hop act is poised to be your favorite artist's favorite artist.
Press play on "COLORMAN: YELLOW" via your DSP of choice via Wasteland Records and watch the music video for "Up Now" below.
[embedded content]
© 2023, Bryson "Boom" Paul. All rights reserved.