Reazy Renegade: The Exceptionally Gifted Hit-Maker Shaping the Sounds of This Decade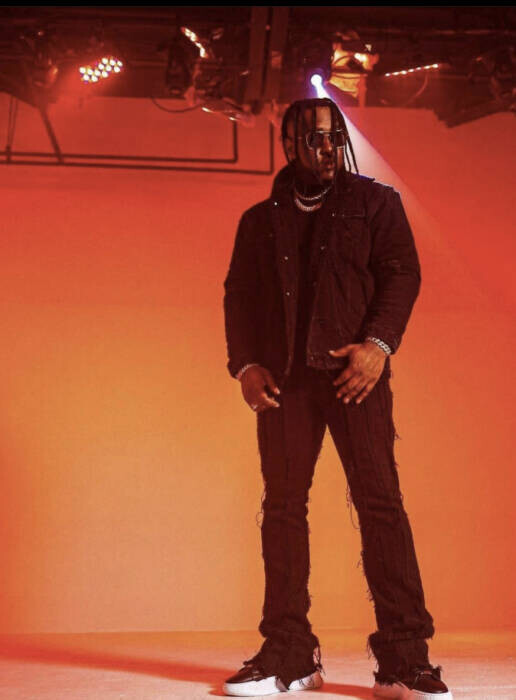 In the ever-evolving world of music production, there are only a few individuals who possess the innate
ability to create captivating melodies that resonate with listeners across genres. Reazy Renegade is
undeniably one of these exceptional talents. Having made a name for himself as a hit-making music
producer, Renegade has embarked on a new chapter in his career as a recording artist, further solidifying
his position as a force to be reckoned with in the industry.
Renegade's journey in the music industry has been nothing short of astonishing. Having once found
himself under the esteemed DJ Khaled's "We The Best" and Lil Wayne and Birdman's "YMCMB" imprints,
he has forged his path towards being signed by Empire as a recording artist and Warner Chappell music
publishing. This affiliation demonstrates the industry's recognition of his immense talent and potential.
Renegade's distinct sound and mastery of production techniques have set him apart from his peers,
making him one of the go-to producers of our time. It was with DJ Khaled's "Welcome To My Hood" and
Meek Mill & 2 Chainz's "Freak Show" that he first grabbed the attention of music enthusiasts worldwide.
Renegade's producer tag, the Renegade Dance, has become a recognizable symbol of his signature
style.
In addition to his accomplishments as a producer, Renegade has recently taken the leap into his own
recording career. This new endeavor has been met with great enthusiasm, evident in the releases of his
two latest singles, "C.O.D." with Tory Lanez and K Camp, as well as "Ballin" featuring Rich The Kid and K
Camp. Both tracks have been met with widespread acclaim, propelling Renegade's artist career to new
heights.
Reazy Renegade's artistic journey is one of passion, perseverance, and unrivaled talent. From his
humble beginnings under prominent imprints to his current status as a recording artist, Renegade has
consistently impressed with his unique sound and ability to create hits. In an era where musical
boundaries are continuously pushed, Renegade stands out as a visionary who is shaping the sounds of
this decade. As his career flourishes, the world eagerly awaits what Reazy Renegade will create next.
For more information visit Reazy Renegade
© 2023, alanna. All rights reserved.