LIL REEKA HINTS RELEASE FOR UPCOMING ALBUM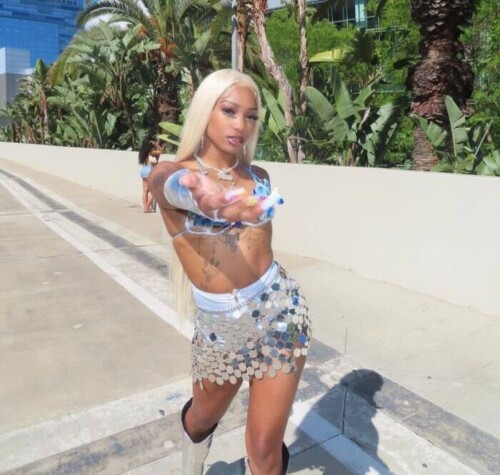 Lil Reeka, Detroit's rising star, is gearing up for the highly anticipated release of her upcoming album this month. Loaded with music that showcases her unique sound and style, Lil Reeka blends trap, R&B, and pop to create a sound that is truly her own.
"Eastside Princess", her latest project takes listeners on a captivating journey through Lil Reeka's life and experiences growing up on the east side of Detroit. From the personal and relatable lyrics of her music and including the infectious energy of her work.
Lil Reeka's versatility as an artist shines through on standout tracks where she effortlessly switches between singing and rapping. Additionally, the album features exciting collaborations with some of Detroit's hottest up-and-coming artists, including Taylor Bentley, Demi Rae, Q.O.D, RiskTaker D-Boy, and Biance' Badd.
You can already listen to "Eastside Princess" on all major streaming platforms below:
As the project gains momentum, Lil Reeka is preparing to drop an album showcasing her unique sound and undeniable talent. Get ready for Lil Reeka to make tidal waves in the music industry. Drop date to be announced this month!
Follow Lil Reeka on Instagram for updates: https://instagram.com/__costareekaa
© 2023, Logan. All rights reserved.