Lil Uzi Vert Debuts Tongue Tattoo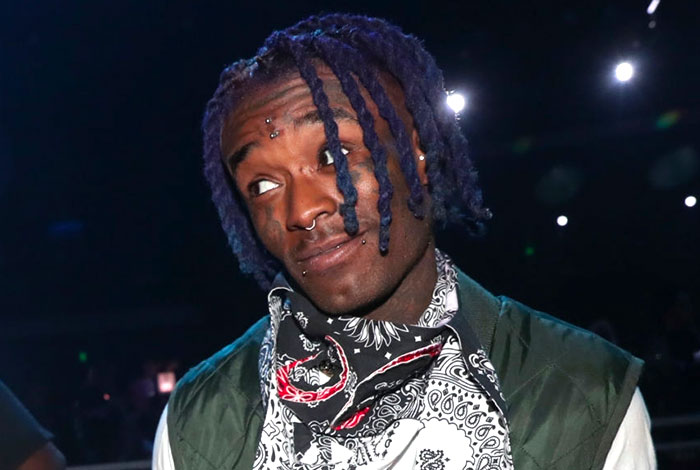 Lil Uzi Vert is not only accessorizing his forehead, but also his tongue.
The Philly rapper showed off his latest tattoo inside his mouth. In an Instagram Story, Uzi flashed the black tat, which is shaped like a two-barred cross in the center of his tongue.
"RAGER," he captioned the video.
Lil Uzi Vert put the diamond back in his forehead and got a new tattoo on his tongue‼️😳

pic.twitter.com/exBwuOBnLn

— RapTV (@raptvcom) July 25, 2021
Lil Uzi Vert getting his new tongue tattoo‼️😳😳 pic.twitter.com/hkUlcKnJxL

— RapTV (@raptvcom) July 25, 2021
Uzi is known for his flashy style. He also has a $24 million pink diamond, which he reattached to his forehead. He recently made headlines after announcing that he is in the process of buying his own planet that is 1.4x larger than Jupiter.
Uzi—sans pink diamond—brought the rage to Rolling Loud Miami on Sunday, where he debuted a new song off his upcoming Pink Tape. "I like my girls from the 'hood," he raps on the unnamed track. "I know I'm misunderstood."
His girlfriend JT cheered her man on from the side of the stage. "The best," she captioned a clip of herself screaming.
Lil Uzi Vert just performed an unreleased song from his upcoming project "Pink Tape" 👀🦇 pic.twitter.com/tIoyo27RPn

— STRAPPED! (@STRAPPEDEXTRAS6) July 26, 2021
He rocked that bitch!!!! https://t.co/PeoFiTPfmZ

— Twerkulator!!! (@ThegirlJT) July 26, 2021