MacArthur Maze Show and Prove on Their New Video for "Blvck Saturdays"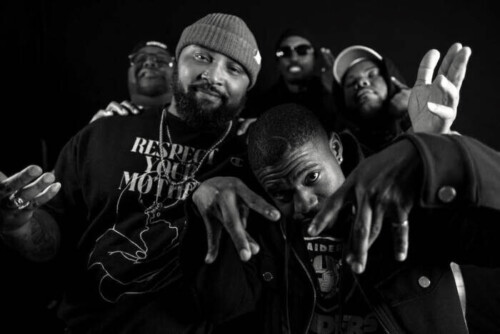 MacArthur Maze deliver a head trip of a new video with "Blvck Saturdays," an equally cinematic and psychedelic experience from the buzzing Bay Area crew.
The video is shot by Adam KG and Blinktöne, two clearly talented filmmakers who worked with three members of the expansive squad to pull this together. They're able to capture the smoked-out, hazy vibes of the verses along with D Sharp's loopy (but dope) production.
You'll be running this one back again and again to fully digest the rhymes of MacArthur Maze's Champ Green, D. Bledsoe, and Black Achilles, who represent just a small part of the overall team.
Check out the visuals and head over to your preferred DSP to pre-order MacArthur maze's debut project, Blvck Saturday, due out July 28th via Table 5 Music Group.
[embedded content]
© 2023, Seth "Digital Crates" Barmash. All rights reserved.