Maine Mez: The Rising Star from South Carolina and His Upcoming Project "Rap Game Jason"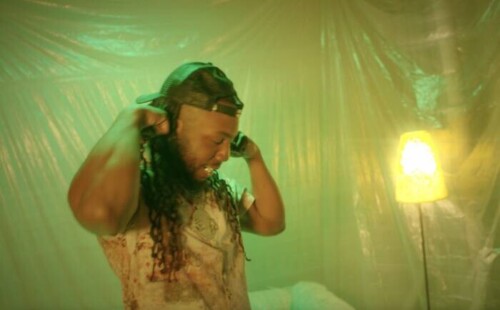 The hip-hop scene in South Carolina has always been diverse and rich in talent, but there's a new name that's been rapidly making its way to the forefront of the game. Meet Maine Mez, a rising rapper from South Carolina who is gaining recognition for his unique style and lyrical prowess. With his upcoming project, "Rap Game Jason," Maine Mez is set to solidify his position as one of the most promising talents in the industry.
Maine Mez's witty wordplay and intricate lyricism have drawn comparisons to legendary rapper Lil Wayne, but it would be a disservice to simply label him as a derivative artist. Maine Mez has cultivated a distinctive style that sets him apart from the rest of the Carolinas' rap scene. His ability to fuse witty punchlines with introspective themes showcases his versatility as an artist.
His upcoming project, "Rap Game Jason," is a testament to his innovative approach to hip-hop. The project is expected to feature Maine Mez's signature wordplay, engaging storytelling, and a wide array of beats that are sure to keep listeners hooked from start to finish. The title itself, "Rap Game Jason," is a nod to the notorious fictional character Jason Voorhees, hinting at the relentless and unforgiving nature of Maine Mez's rap game.
One of the most interesting aspects of Maine Mez's style is his ability to blend various influences from the Carolinas' diverse rap scene. While some artists in the region focus on hard-hitting trap beats or conscious lyricism, Maine Mez is a master at fusing these elements, creating a unique sound that is both catchy and thought-provoking.
As a rising star, Maine Mez has already made a significant impact on the South Carolina hip-hop scene. His dedication to his craft and his relentless work ethic are sure to take him far in the industry. With "Rap Game Jason," Maine Mez is poised to showcase his growth as an artist and his ability to push the boundaries of what is expected from a rapper in the Carolinas.
Maine Mez's journey is only just beginning, and it's clear that he has no intention of slowing down. As his fan base continues to grow and his music reaches new heights, Maine Mez is well on his way to becoming a household name in the world of hip-hop.
https://www.instagram.com/mainemez/
https://m.youtube.com/MaineMez
© 2023, Tedfuel. All rights reserved.