Megan Thee Stallion Says She's Receiving Death Threats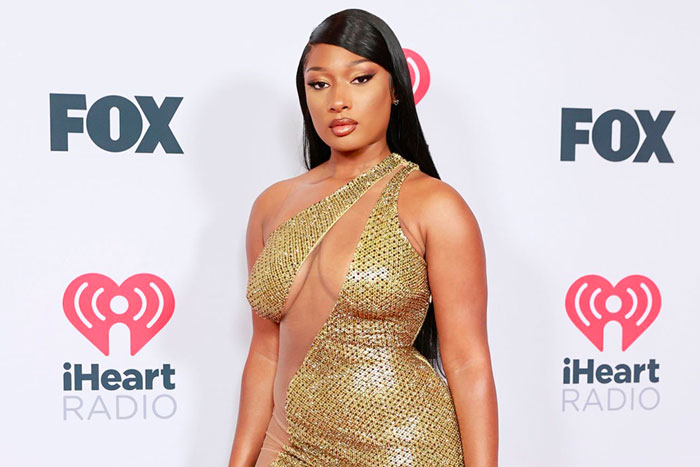 Megan Thee Stallion is under attack.
Amid the drama surrounding her assault case involving Tory Lanez, the "Savage" rapper reveals that she has been receiving a series of disturbing messages attacking her and even threatening her life.
She shared a shocking message from an Instagram user named "megantheestallionsbiggesthater," who wrote, "Megan Needs To Be Shot And Killed."
And this is only one of the many harassing comments she receives daily from cyber bullies. "This is the type of sh*t i get online and see EVERY DAY," said Meg.
View this post on Instagram
Just days earlier, Megan slammed DJ Akademiks for "spreading false narratives" claiming that Tory's DNA was not found on the weapon used in the shooting. Several reporters refuted the false report, saying that the tweet was sent out before the hearing even started.
While Tory claimed Akademiks wasn't lying, the L.A. District Attorney released a statement saying the "evidence substantially supports the charges" against Lanez.
In response to a shady tweet from Tory, Megan shared a text message in which he appeared to apologize. However, he denies that he was apologizing for shooting her.
Megan Thee Stallion responds to Tory Lanez saying he was apologizing for "fucking 2 best friends" in the text messages she shared.

"you SHOT ME YOU KNOW THATS WHAT YOU WERE APOLOGIZING FOR." pic.twitter.com/CHTtFqGhuh

— Pop Base (@PopBase) February 23, 2022
"Good D*ick had me fu**ing 2 best friends …. and I got caught," tweeted Tory. "That's what I apologized 4 . … it's sick how u Spun it tho …"
Megan fired back, "Ni**a you shot me you know whats what you were apologizing for. You keep putting a narrative out that me and my friend fell out abt you and thats not true! Why are you skipping over the shooting just admit you shot me bc she definitely aint do it and I aint shoot my damn self."
The pre-trial hearing has been postponed until April 5.