Nicki Minaj Announces New Single 'Do We Have a Problem?' with Lil Baby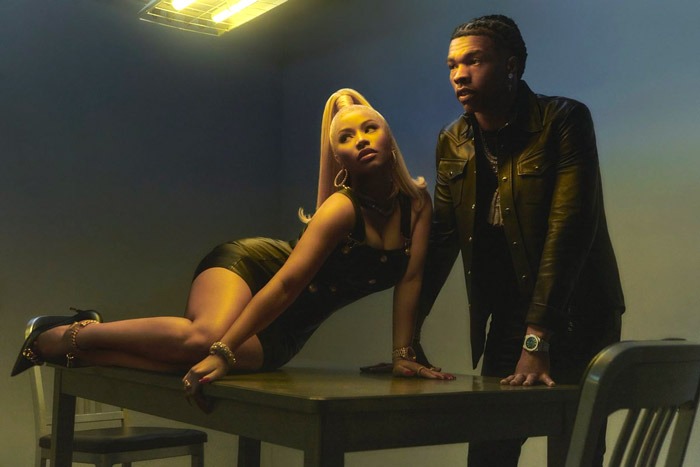 Barbie x Baby.
Following a report earlier in the week, Nicki Minaj has officially announced her new single "Do We Have a Problem?" featuring Lil Baby. The song is slated to hit streaming services on Pink Friday, Feb 4.
"DO WE HAVE A PROBLEM⁉️ BABY X BARBIE 🦄🎀🤞🏽 PINK FRIDAY 🔥 FEB 4," she captioned her post.
View this post on Instagram
A music video also appears to have been shot. Nicki shared a photo from the set, which finds a blonde Barbie on top of a table in an interrogation room alongside Baby.
This marks their first collaboration. Back in October, Nicki joined the Atlanta rapper on stage during his "Back Outside Tour" in L.A. In 2019, Nicki remixed Baby and Gunna's hit "Drip Too Hard."
"Do We Have a Problem?" arrives ahead of Nicki's highly-anticipated fifth studio album, the follow-up to 2018's Queen.
"I'm back to enjoying music. You know when you're just back in your zone and your creativity is on high and you can just do it in your sleep. It's magic again," she told fans last year. "This album will definitely be my best album of all time thus far."