Nicki Minaj Pays Tribute to Lil Wayne on His Birthday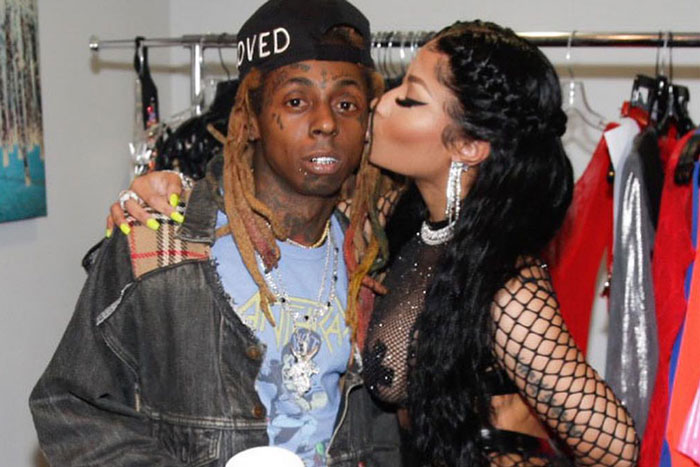 Tunechi turns 39.
In honor of his birthday on Monday (Sept. 27), Lil Wayne's fans and closest friends are honoring him on social media. In a heartfelt post on her Instagram Story, Nicki Minaj shared the first photo she ever took with "the man who changed my life," which was taken on Wayne's tour bus over a decade ago.
"Happy Birthday to my everything @liltunechi," wrote Nicki, who plans to share more tributes to Tunechi throughout the day.
In August 2009, Lil Wayne signed Nicki as the first female rapper to Young Money, and the rest is history.
"There's so many people that kind of shut you down as a female before you even get your foot in the door," Nicki told XXL at the time. "So when you get moments like this it's like, 'Yes, finally.'"
The two collaborated for the first time on Nicki's 2007 debut mixtape Playtime Is Over and most recently on "Seeing Green" off her reissued mixtape, Beam Me Up Scotty.
Nicki has shown her loyalty to Wayne throughout the years, often calling him the "greatest rapper alive." "Shout out to you Wayne for giving me my start, for always believing in me," she said on Young Money Radio last year.