OG Parker and Romano Share Neutral Records Cook Up Session Episode 1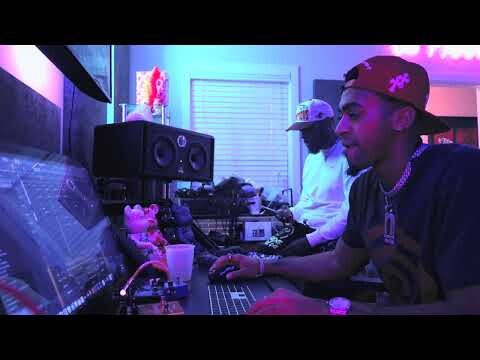 Get ready to witness the magic as two super producers, OG Parker and Romano, come together for an epic in-home studio cook-up session. Known for their impeccable musical talents and chart-topping hits, OG Parker and Romano have joined forces to bring you an exclusive glimpse into their creative process. With their combined expertise and unwavering passion for music production, this dynamic duo promises to serve up nothing but fire. In this captivating series, you'll witness the duo's impressive skills, as they effortlessly layer melodies, experiment with unique sounds, and craft infectious beats right before your eyes.
From trap bangers to soulful R&B tracks, OG Parker and Romano showcase their versatility and ability to create music across various genres. But it's not just about the music. Dive into the minds of these extraordinary producers, gaining valuable insights into their workflow, creative inspiration, and their journey in the music industry. You'll discover the secrets behind their biggest hits, their collaborations with A-list artists, and the anecdotes behind their rise to the top. Whether you're an aspiring producer, a music enthusiast, or simply love witnessing the magic of musical creation, this channel is a must-watch.
Grab your headphones, sit back, and prepare to be blown away by the unrivaled talent of OG Parker and Romano as they unleash their genius right in the comfort of their home studio. Don't miss a beat and hit that subscribe button to be the first to witness the incredible collaborations, exclusive tutorials, and behind-the-scenes moments from OG Parker and Romano's in-home studio cook-up sessions. Welcome to a world where creativity knows no bounds, and music reigns supreme!
[embedded content]
© 2023, Seth "Digital Crates" Barmash. All rights reserved.