Quavo Drops New Single 'Shooters Inside My Crib'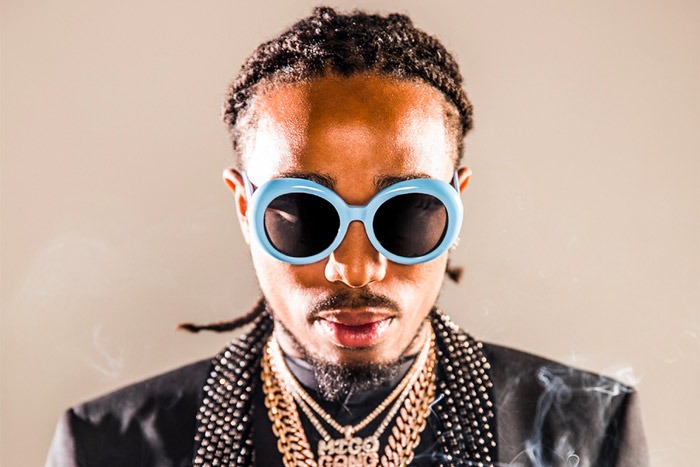 Quavo returns with his first drop of 2022.
After delivering his strip club anthem "Strub Tha Ground" last year, the Migos rapper gets introspective on his latest single "Shooters Inside My Crib," which finds him reflecting on his journey.
"I was patient, now my ice go glacier / I was trappin' out the vacant 'til I got some paper," he sings on the melodic track, produced by Money Montage, Ayo B, and CTP. "On the highway, goin' two places / Prison or vacation."
In October, Quavo teamed up with Yung Miami on "Strub Tha Ground." Both tracks are expected to appear on his upcoming sophomore album, the follow-up to his 2017 solo debut Quavo Huncho. He can also be heard on Bobby Shmurda's "Shmoney" single.
Today marks the fifth anniversary of Migos' sophomore album Culture. You can catch the trio of Quavo, Offset, and Takeoff performing at the Governors Ball in New York City this June.
Watch the video for "Shooters Inside My Crib" below.