Rapper SKG Chime In on Nicki Minaj and Cardi B Feud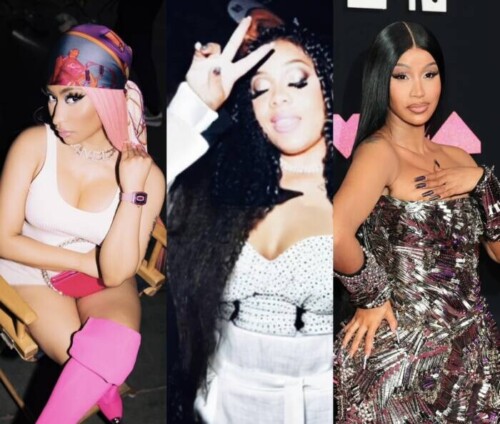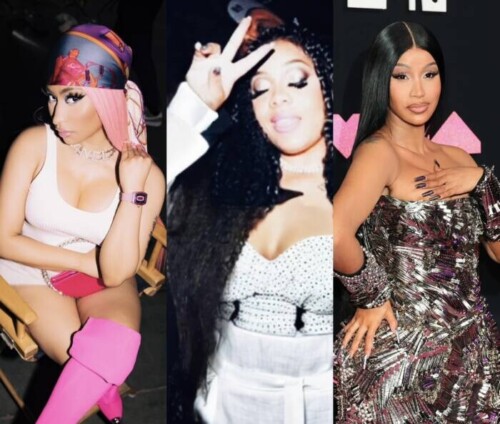 SKG has been very vocal on Instagram when it come to two artist in particular
she is adamant about speaking her mind. Being a fan of both ladies she's been candid on sharing her opinion on the drama that has placed a dark cloud over female rap.
Tensions between Nicki Minaj and Cardi B began in 2017. Things turned physical a year later when their entourages clashed and the "Bodak Yellow" rapper got into an altercation with a close friend of Minaj's while they all were at a New York Fashion Week event.
As Cardi B continued to ascend in the music industry, she was often pitted against Nicki Minaj.
Nicki Minaj and Cardi B's reported feud has been well-documented over the past few years. In 2018, the two got physical at the Harper's Bazaar ICONS Party during New York Fashion Week. Since then, the beef has been on and off which recently resulted in both ladies husbands having words with each other.
Several artist have chimed in on the feud including 50 cent saying,
" I love Nicki Minaj, but the funny sh-t I know they think she's nuts, but they only think that because they don't understand.' I get it. She thinks you're trying to play her."
"When Cardi B came, I thought she was dope," he continued. "It felt like she got everything — married, the baby — it came really fast. That's the American dream right there."
Nicki Minaj has been labeled the Queen of Rap and it's fair to say Cardi B created a lane for herself as well which she has over achieved in. When we asked "SKG" her opinion on their feud, this is what she had to say-
"I honestly feel like the fans create a lot of beef and drama between both ladies. When you really look at the overall picture, both ladies are beautiful, successful, talented, married, great mothers and both have an impact especially within the hip hop culture".
"Not only do I feel the fans create so much drama between them. I also feel people that don't want to see them mend their beef also keep the drama going. We've watched it all play out in real time via social media and it's not a good look for hip hop, especially female hip hop.
SKG admits that Nicki Minaj is one of the greatest female rappers of our time "She's an Icon , legend and Nicki has truly paved the way for up and coming female rappers. I've always been a fan of her music, and I'm talking 09 Nicki when she was in Atlanta with Gucci Man and grinding. When Nicki was with her former manager James Cruz and Blitz, she was the first female rapper I got a five figure booking deal for — which was a huge accomplishment for me. I love to see the girls win. In a perfect world I hope to see both Nicki and Cardi mend their relationship and join each other on stage".
SKG is a Los Angeles-based female rapper, songwriter, and film producer born Helecia Choyce, better known as SKG. Receiving her plaques for previous work at the Legendary "Death Row Records" and also receiving her plaques for her present work with BLAKDOUT Records, SKG is proving that any artist can re brand themselves while working hard to create a name within the music industry.
Click the link now to preview "SKG" full album "Unfinished Business"
https://music.apple.com/us/album/unfinished-business/1606482394
© 2023, Logan. All rights reserved.