SCY JIMM SHARES NEW VIDEO SINGLE "CHECK"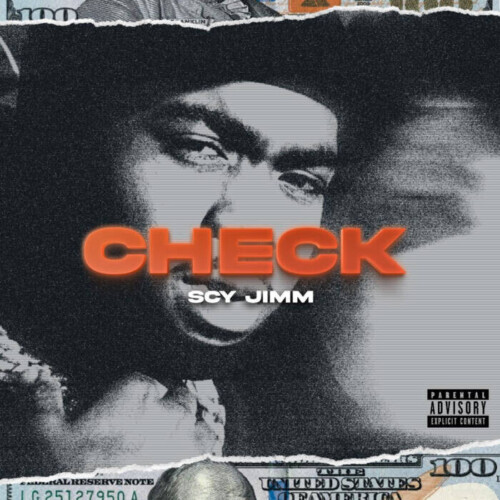 SCY Jimm, the newest member of Quality Control, has just shared his new video single "Check". Directly following up "Selling Slabs", his new track is yet another spirited offering from SCY Jimm, as he continues to dial in on dropping new music & focusing on the upwards trajectory of his career amidst the latest adversity. His recently-released two-pack of singles, "In Too Deep" & "Wrecked the Cat", are both responses to his real-life experiences, released just a week after SCY Jimm was the victim of a targeted shooting in Daytona and not long after he crashed his newly gifted "Hellcat" from label boss Pee. On his radiant new track "Check", SCY Jimm uses the unison of the booming drumline & the breezy guitar loop behind him to reflect on his ongoing success & address his priorities which include the well-being of his team and his money – "Pockets fat, check / My people straight, check / I'm dyin' behind that check", he spits on the hook to kick off the track. In his subsequent sole verse on the song, SCY Jimm asserts his dominance by flexing his spot in the game while reflecting on his commitment to his craft in the next breath – "In and out of jail, I switched the route, that wasn't the way to go / Turned the studio into the crib, I'm in this bitch like everyday now". With "Check" serving as just the latest example, SCY Jimm is continuing to expand upon his detailed storytelling abilities, array of flows & creatively eccentric flexes. By continuing to add to his compelling string of singles released this year, it's clear that SCY Jimm is fully committed to establishing himself as a fundamental member of his state's Hip-Hop scene.
[embedded content]
© 2023, Seth "Digital Crates" Barmash. All rights reserved.