Shyan Selah: The Creative Force Redefining the Entertainment Industry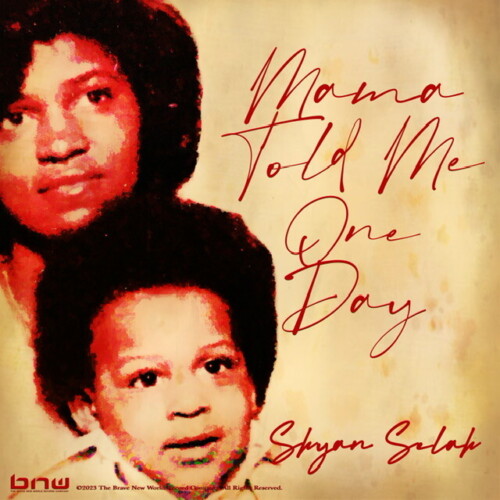 Shyan Selah is a Kentucky-born, Seattle-raised Creative Artist and Entrepreneur with over 20 years in the Entertainment industry.
"He's the New Age artist, he's a trendsetter, he's a HOT ARTIST. He's everything you love about music, and nothing you've ever seen before." – Kevin Black – President of U CAN FLY, formerly Head of Urban Music at Warner Bros. and Sr. VP at Interscope
As the founder and CEO of Brave New World, Shyan has built a boutique entertainment firm combining a record label, music and film production, marketing, and management divisions. All the while he's maintained a unique niche in progressive outreach for youth with his non- profit organization, The Shyan Selah Foundation. The combination of his Artistic skills, Business savvy, and dynamic Community Outreach endeavors have become his trademark which has served as a catalyst in the development of a formidable business culture. Based in the Seattle market, Shyan has led his company in the development of relationships with some of Seattle's biggest institutions such as Starbucks, Amazon, Microsoft, Costco, and others are all a part of a new culture and network.
Most recently Shyan has joined forces with Washington State to launch three programs for his hometown community: Connect to Nature – an environmental awareness program for middle school students; The Artist Workshop – a monthly workshop series about various roles and careers in the entertainment industry for high school and college students; and The Black Eco Chamber, a small black business incubator. Shyan is also working on a variety of TV, Film, and Multi-media projects including the second season of his podcast, LIFE featuring exclusive interviews with guests from Shyan's personal and professional experiences ranging from leaders in the entertainment, sports, education, political and business sectors. As of 2023 he's been named one of Forbes Books newest authors with a book project to be released by year's end.
As an International creative artist this Singer-Songwriter and Multi-Genre Music Artist has spent his career producing, recording and performing Hip Hop, Rock & Roll, Soul, Blues, R&B, and Jazz music. Shyan's early childhood was influenced by his Gospel singing mother, a Record collecting father and his older brother, Marcus, who introduced him to Hip Hop. His childhood exposed him to a wide variety of legendary artists including Michael Jackson, Run DMC, Prince, Sting, LL Cool J, and James Brown; and as such, Shyan's music style reflects the essence of these legends but authentically stands on its own.
"I think Shyan is an incredible artist. He reminds me of Nas meets Lenny Kravitz meets D'Angelo. He's a fusion of so many styles." – Jon Stockton – former VP of A&R – Bad Boy Entertainment, Def Jam West Coast Division, and Sony.
Shyan has shared the stage and worked with many world-famous talents from all genres of music such as Robin Thicke, KRS One, Pink Floyd, Seal, and Ludacris to name a few. Shyan remains creatively active in the entertainment industry with ventures in television, film, fashion and music. His song "Sweet Little Lies" was recently featured as the theme music for the new Omar Gooding film "A Familiar Lie." Shyan's vibes are also being experienced as the theme music for famed fashion mogul Tommy Hilfiger's new series, New Legacy Challenge. Currently, Shyan is in the studio he's putting the finishing touches on the Cafe Noir LP, part of the Cafe Noir Project which for was featured as a special live performance experience in select Starbucks stores throughout the country.
"Shyan Selah's music and message is good for the Starbucks brand." – Paula Boggs – former Sr. Vice President & Lead Counsel for Starbucks Coffee
https://ingrv.es/mama-told-me-one-day-y82-i
Shyan Selah's social media links are as follows:
FB: facebook.com/shyanselahmusic
Twitter: @theshyanselah
Youtube: @ShyanSelahMusic
© 2023, AMMPRO. All rights reserved.