Spaced Out Music & Arts Festival Is Returning To Earth July 7th And 8th At The Alamosa County Fairgrounds In Alamosa, Colorado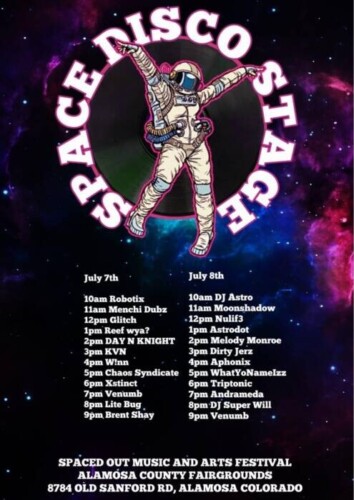 Greetings Earthlings! ?
Journey into the stars and immerse yourself into two days of Music, Art, Attractions, and Family Fun!
Spaced Out Music & Arts Festival is returning to earth July 7th and 8th at The Alamosa County Fairgrounds in Alamosa, Colorado.
(8784 Old Sanford Rd. Alamosa, CO 81101)
This years program will feature performances by some of your planet's best Hip-Hop, Electronic Dance Music, Country, Rock & Roll, Modern Alternative and Stand-Up Comedy acts!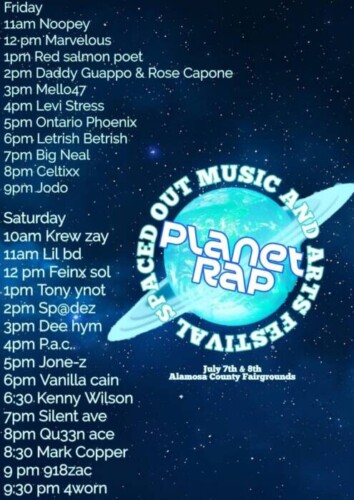 The Galaxy Gallery is BACK with another exciting art exhibit and live art auction! Artists can submit artwork for consideration via email at [email protected]
Tickets are now available!
GET YOURS TODAY AT:
https://www.eventbrite.com/e/spaced-out-music-arts-festival-2023-tickets-437306133417
© 2023, AMMPRO. All rights reserved.