T.I. Responds to Being Booed at Comedy Show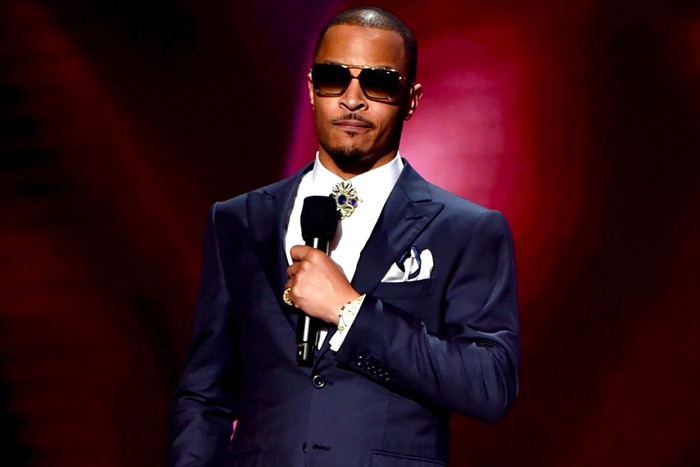 T.I. faced his toughest crowd yet.
The rapper-turned-comedian took the stage during the April Fools Comedy Jam at Brooklyn's Barclays Center on Saturday (April 9) alongside comedians like Rip Micheals, Nick Cannon, Eddie Griffin, Bruce Bruce, and Michael Blackson.
But instead of performing, the Atlanta MC put his stand-up skills on display. A video clip shows Tip telling a joke where he defines the word "anonymity," but it fell flat and the audience quickly turned on him.
"Well, Goddamn," he said upon noticing that he was being booed.
"You got one more motherfu**in' album out of me, it's called Kill the King for motherfu**ers like you," he told the crowd, referencing his upcoming final album. "And I appreciate y'all because you made me the absolute best. New York has made me the motherfu**in' best."
Damn T.I. just got booed at his stand up comedy show in Brooklyn, NY 😭😭 pic.twitter.com/P8YVb3oyDg

— Piñata Farms 🪅 (@pinatafarms) April 10, 2022
Despite the boos, he continued on with the show. After the video went viral, Tip addressed the incident while on Instagram Live with Michael Blackson.
When asked if it felt good, Tip said, "Yes! I loved it. I didn't feel like they were booing me. I felt like they were booing me as, 'I dare you to be more funny, I dare you to overcome this. I dare you to do better.' I feel like that's what they challenged me to do and I did it."
Tip claims his feelings were not hurt and that he could care less. "I don't care what they show, bruh, 'cause I ain't seeking nobody's validation," he added. "I'm not here for nobody else's approval. I don't give a damn."
T.I. has been moonlighting as a comedian in recent months. J. Cole even shouted him out on his new collaboration with BIA, "London," where he raps, "I laugh at these rappers for capping / I guess T.I.P ain't the only out here with jokes."
View this post on Instagram