Teflon Drops "Hostile Takeover" featuring Benny the Butcher and Produced by DJ Premier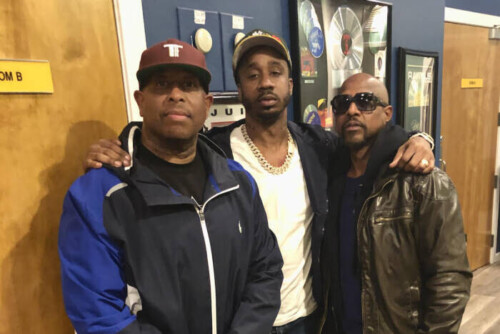 It's a "Hostile Takeover" on Teflon's hard-hitting new single that features a guest verse from Benny The Butcher and production from longtime collaborator DJ Premier.
The track is the latest off Teflon's hotly anticipated new album, 2 Sides to Every Story, which is produced by both Preemo (who produced five tracks) and Jazimito (who produced seven tracks), and set to drop digitally on June 30th via 420 Music in partnership with Coalmine Records. And to hold us over until then, the Brooklyn emcee shares this bare-knuckle banger that boasts tack-sharp quotables as well as Preem's head-nodding production.
Both Teflon and Benny sound hungry as they spit ferocious bars related to the life of being an artist in these days and times. "Got to watch who be lurkin' where you rock/ cuz being betrayed is even worse than being shot," Teflon raps before passing the mic to Benny, who shares gems like "Use these beats like a therapist but I'm careful now/ cuz the Feds out here tryin' to use these lyrics for trial."
"Hostile Takeover" is available now through all DSPs. Head over to Coalmine's online store to pre-order 2STES on vinyl and CD. A blue and purple whirlpool edition is available now for pre-order exclusively through Get On Down, along with a silver edition via RRC Music. Both are limited to just 150 units each. Double-sided slipmat bundles are also available. *CD orders are set to ship by late July, with all vinyl orders set to ship by late August/early Sept.
© 2023, Seth "Digital Crates" Barmash. All rights reserved.