Teflon Drops Visuals for DJ Premier Produced "Contraband"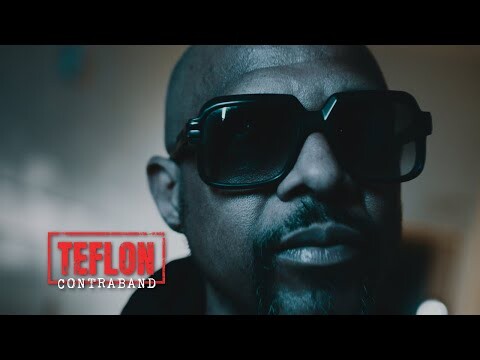 With his much-anticipated new album out soon, Teflon delivers the stylish video for his hard-hitting single, "Contraband," produced by DJ Premier. With Preemo on the beat and the cuts, the track exemplifies that raw NYC hip-hop sound, enhanced only further with Tef's signature gruff vocals and free-flowing rhymes. The video's set in an abandoned building where Tef connects with his crew that includes his M.O.P. brethren, Billy Danze and Lil Fame. It all feels like a homecoming for the Brownsville native whose new album, 2 Sides To Every Story, is finally arriving at the end of the month.
2STES is a celebratory moment for the Brooklyn native, who burst onto the scene as part of M.O.P.'s First Family during the late '90s New York rap scene. Produced by both Preemo (who produced five tracks), along with the incredibly talented producer/musician Jazimoto (who produced seven tracks), the three have collectively crafted a raw, mature album that showcases Teflon at the top of his lyrical game. In addition to guest appearances by M.O.P., the album features Benny the Butcher and DJ Eclipse among others, with artwork designed by Dom Dirtee.
Check out the visuals and mark your calendars for the digital release of 2 Sides To Every Story, which drops digitally June 30 via 420 Music in partnership with Coalmine Records. You can also visit Coalmine's online store to pre-order 2STES on vinyl and CD. A blue and purple whirlpool edition is available now for pre-order exclusively through Get On Down, along with a silver edition via RRC Music. Both are limited to just 150 units each. A double-sided slipmat bundle is also available in both the classic black and Get On Down edition, which features Teflon's 420 Music logo emblazoned on one side, with an image of a "non-stick" teflon pan branded with Coalmine's logo on the other. *CD orders are set to ship by late July, with all vinyl orders set to ship by late August/early Sept.
Smart URL (Vinyl/CD Pre-Order): https://youtu.be/Zp_QDZ93vr0
[embedded content]
© 2023, Seth "Digital Crates" Barmash. All rights reserved.