The Teen Prodigy Behind Musicfy: Arib Khan's Revolutionary Vision for AI Music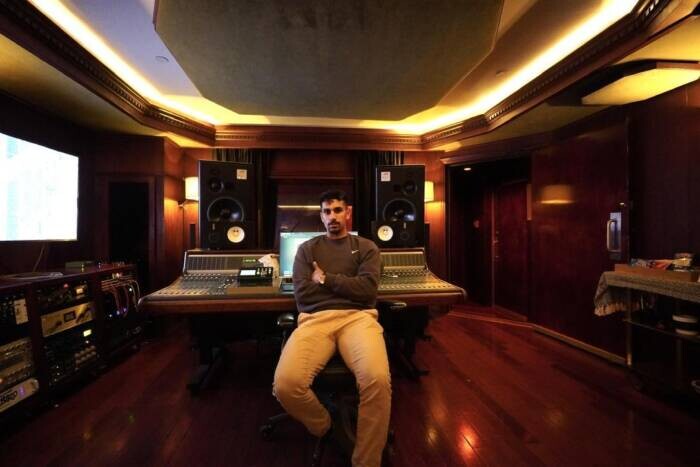 In San Francisco, the world's tech capital, Arib Khan, a 19-year-old native of the city, is crafting a tale that's nothing short of extraordinary. While most of his peers are busy with college or exploring their first jobs, Arib has been making things most of us can only dream of. His creative portfolio? It includes a brain-controlled Tesla you might've stumbled across on social media, and the latest, his remarkable venture, Musicfy. Arib isn't content with dreaming; he's busy sculpting a brand-new reality.
Aribs most ambitious endeavor to date, Musicfy, is already causing a sensation in the music industry. In a world accustomed to AI covers and AI vocals, Musicfy is the unparalleled platform behind viral hits like the AI versions of songs by Drake and Kanye. But it's not just the 'how to make AI music' aspect that's captivating; it's the rapidity with which it's achieved acclaim. To put it in perspective: Musicfy skyrocketed from inception to a staggering 1 million users in just three months. For comparison, it took Netflix 3.5 years, Twitter 24 months, and even Facebook 10 months to reach a similar milestone.
But numbers only paint a fraction of the story. Arib's ambition extends far beyond creating an AI song. He's actively collaborating with Grammy-winning producers globally. These aren't just passive partnerships but hands-on collaborations to push the boundaries of what's possible in AI music. These professionals aren't just lending their names to his venture; they are rolling up their sleeves, sharing their expertise, and investing their faith in Arib's groundbreaking project.
Remarkably, Musicfy didn't start as a grand vision to disrupt the music industry. For Arib, it began as a side project, a fun dalliance. And now? It's fast growing into a company setting the pace for the future of music. Arib is not stopping at just revolutionizing the AI music landscape, either. He is in the process of launching a Virtual Studio Technology (VST), and adding text-to-music capabilities further cements Musicfy's commitment to be a premium product for producers and artists.
At the heart of this innovation and disruption is Arib Khan, the 19-year-old tech entrepreneur with a vision that extends far beyond lines of code and user interfaces. His mission isn't just about tools or technologies. It's about redefining how we perceive music and its creation. To the budding music people and entrepreneurs, Arib's story isn't just about 'creating an AI song' or learning 'how to make AI music.' It's a clarion call that passion can redefine industries when married to innovation.
Musicfy isn't here to be just another app on your smartphone; it embodies a radical reimagining of music's potential. It stands as a beacon for a future where the creation of music is democratized, where the next chart-topping hit could potentially come from anyone, anywhere, thanks to the power of AI.
In a world where AI shapes our daily lives, Arib Khan is one to watch. The prodigy behind Musicfy has a message for us all: the future of music is here, and it's more exciting than we could have ever imagined.
© 2023, Brxton. All rights reserved.