V-LO The Maestro Goes Into Overdrive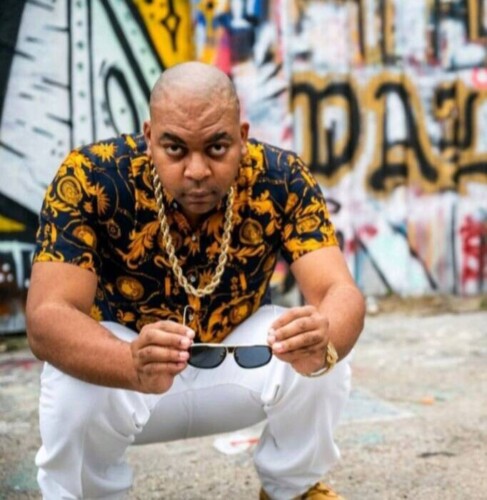 Vernon "V-LO The Maestro" Wiggins has undeniably been on the rise lately. He's passionate about music his entire life. His desire, shared by many independent rappers, was to be the best that he can be. He's had this type of passion since he was a youth. He recently released his 4th studio album titled "The Vision 4" which is now available on all music platforms. His song titled "Overdrive" is also now available on all music platforms along with the music video for "Overdrive" being available to watch on YouTube.
His hometown anthem titled "Whoa Town Anthem, Pt. 2," was a huge highlight for him by going viral and reaching 1 million views on YouTube. It also landed at #26 on the ITunes Top 100 Hip-Hop/Rap music charts. It's a feat that the MC will undoubtedly never forget.
Maestro began his career managing the entertainment careers for several other musicians. He appreciated being a part of the growth for several other artists. Since he was always surrounded by music, he eventually decided that he wanted to be a recording artist himself. Not only did he get into making music, but he also got into acting. He's been in several films such as: My Side Piece Hit The Lotto, A Life To Choose, Mississippi Turntup, and more.
Since he began his voyage, V-LO The Maestro" has had great success. He has worked with many other great musicians, like Kevin Gates; Young Buck; Project Pat; Just Brittany; La'Britney; and many more.
Additionally, he has collaborated with some of the top producers in the industry, including Lewis "Lou Dog" Richards; Scoop Deville; Ronnie King; Lady Kym; Haven J.; and Mr. Ignit.
His voyage has only just begun, even though he has already achieved several of his ambitions. Maestro was a part of the movie titled "My Side Piece Hit The Lotto" that included Pokey Bear and Momma Dee. V-LO The Maestro is driven and ambitious. He's constantly working. He aspires to have unwavering greatness in his career. He is now concentrating on a cinematic score for the movie he executive produced titled "Problematic Intentions". Be on the lookout for it.
Follow V-LO The Maestro:
V-LO The Maestro – Whoa Town Anthem, Pt. 2 (Music Video)
[embedded content]
© 2023, Seth "Digital Crates" Barmash. All rights reserved.