Veeze Drops Debut album 'Ganger' and Video for "Not A Drill"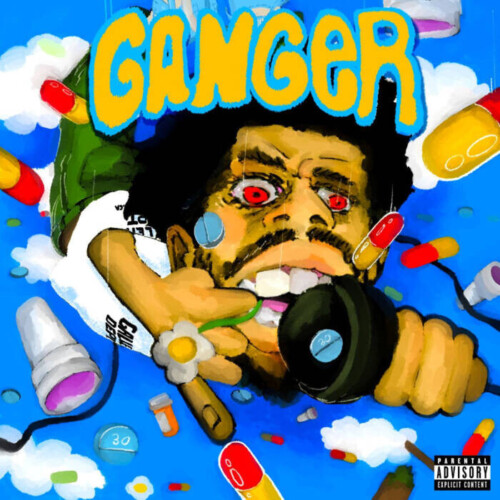 Veeze, the enigmatic Detroit rapper, has just shared his long-awaited debut album Ganger along with a new video single "Not A Drill". Ever since first breaking out on the scene with his viral 2020 single, "Law N Order" (20M+ Streams), Veeze has been meticulously calculated with his subsequent moves – he independently made his official debut on the Billboard Hot 100 last year, and served as a key player in Lil Yachty's mainstream introduction to the Detroit scene for his Michigan Boy Boat album, appearing on two of its songs. Although he has a scarce solo catalog, Veeze has been co-signed and mentored by the likes of Drake, Future, Lil Baby & even James Harden – a testament to his quality control and the faith that heavy hitters have in his craft. After Rolling Stone hailed him as one of '11 Rappers Set To Make It Big in 2023' to kick off the year, Veeze is actively ensuring that he lives up to this title – first by dropping one of the biggest rap songs of the year thus far in "GOMD" (11.8 Streams) & later, a remix with Lil Uzi Vert. Now, after years of teasing its release, Veeze is finally here to take his career to the next level with the release of his highly-anticipated official debut album, Ganger.
Backed by "GOMD" and its remix with Lil Uzi Vert, as well as a carefully curated string of a few other recently-released singles like "4 Kobe" & "Close Friends", Ganger serves as only Veeze's second full-length release – after 2019's Navy Wavy. Ever since then, Hip-Hop fans have been itching for the release of Ganger as Veeze has been actively teasing it, alluding to its greatness in the process – the result is an all-encompassing offering from one of the game's most beloved rappers. As an accumulation of Veeze's artistic evolution across its 21 songs with features from Lil Yachty, Lil Uzi Vert, LUCKI, Babyface Ray & Icewear Vezzo, Ganger finds him expanding upon his syrupy flows and witty lyricism over an eclectic batch of beats. Showcasing his renewed talents and unique skillset as a captivating emcee, Veeze uses tracks like "Safe" & "Weekend" to showcase his tight-knit raps and relaxed flows, while other tracks like "Sexy Liar" find him flexing his authoritative bars and experimental cadences. Now that Veeze is finally releasing Ganger, only his second full-length project, he's ready to take his pent-up momentum to the next level – as Veeze himself put it on his breakout hit, "Law N Order" three years ago, he knew that this success was going to come all along, "just like he seen it on The Simpsons".
[embedded content]
© 2023, Seth "Digital Crates" Barmash. All rights reserved.