Big Jade Announces "I Can't Help It" Mixtape and Drops "Real Street" Video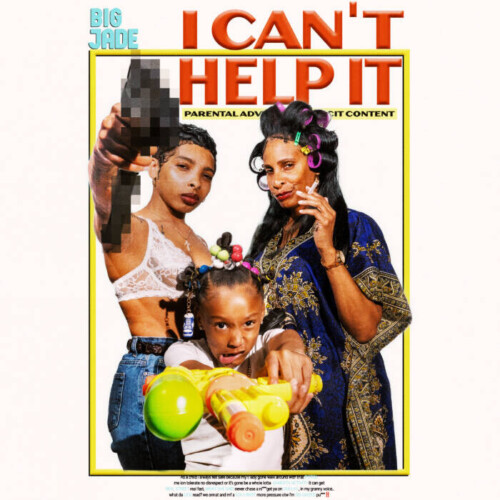 Bringing boldfaced-bars with a take-no-prisoners demeanor, Texas riser Big Jade knows exactly what she wants. Today, the Beaumont boss lady announces her first new full-length of 2023: I Can't Help It, out this week. An electric 8-pack featuring some of Jade's most athletic rhymes to date, I Can't Help It re-establishes Jade as one of the most talented in her region, bringing confrontational, tongue-twisting verses atop bass-heavy Texas instrumentals. Home to the melodic recent single "Soulmate" ft. Fredo Bang, and featuring cover art depicting three generations of Jade's family in the style inspired by the poster for a Wayan Brothers' 1996 cult classic, I Can't Help It arrives on June 29th via Alamo Records.
Along with the announcement of the tape, Jade shares "Real Street," a new music video that as sultry as it is pugilistic. Holding serve atop a minimalist instrumental featuring ringing cowbells and bouncing 808s, Jade delivers confrontational quotables a rapidfire pace, confidently backing up her assertion that she's the realest rapper out: "Stompin' on b*tches' necks/Tell me what b*tch is next/Dog a n****, you a pet/Take his ass to the vet."  In the song's hook, Jade references the mixtape's title as she shrugs off haters' concerns: "I can't help it, I'm a real ass street b*tch." Directed by Herve Mompoint, the video is a reflection of Jade's dominating personality.
[embedded content]
© 2023, Seth "Digital Crates" Barmash. All rights reserved.