Watch Teyana Taylor's 'Lose Each Other' Video Featuring Elton John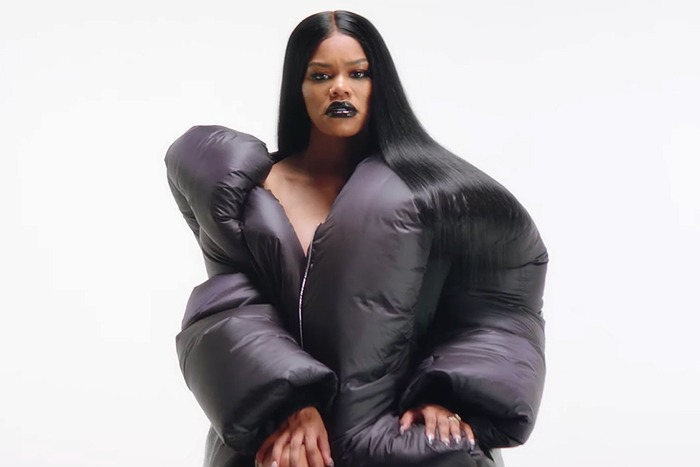 Teyana Taylor calls on rock royalty for her latest visual.
The R&B singer is joined by the legendary Elton John in the self-directed video for "Lose Each Other" off her latest project, The Album. The choreographed clip opens with a cameo from Sir Elton, who plays the grand piano. Teyana, who was pregnant at the time, brings the song to life through her high fashion and modern dance.
"'Lose Each Other' is such a special record for me, and I wanted the visual to feel just as big," said Teyana, who welcomed her second daughter last month. "I told my team 'you know what would be dope? If I could have Elton John open the video on the piano!!'"
The Elton cameo started as a far-fetched idea. "Not that I thought it could really happen, but just putting it out there in the universe lol," said Teyana. "So as we were working through treatment ideas and solidifying logistics for the video, an international phone number calls me…. and for a second I almost didn't answer, but my intuition spoke, I answered. All I hear is…'Hello darling, it's Elton. I'd LOVE to do your video!' I FREAKED OUT!"
Elton has been a Teyana fan since 2018's K.T.S.E. and was a guest on his "Rocket Hour" show on Apple Music. "When Teyana Taylor released her debut album, I became a huge fan," he said. "Aside from her brilliant music, Teyana is one of the most visually dazzling artists working in music today. So I jumped at the chance to be in her latest video 'Lose Each Other.'"
While Elton doesn't actually appear on The Album, the project features appearances from Missy Elliott, Future, Erykah Badu, Quavo, Big Sean, Kehlani, and more.