What Simone Kelly Wish She Knew Before Joining The Music Industry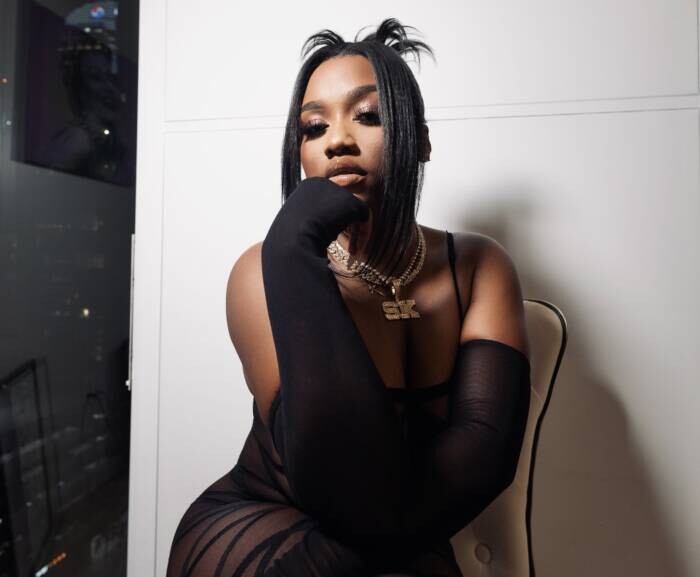 In an industry that is based on politics, Simone Kelly sticks to the music. Growing up, Kelly dreamed of one day being the voice behind your favorite track or on the TV screen. And, as she now has the ability to leave a few people starstruck, she wants you to know that all that glitters is not gold. After starring in multiple reality TV shows, including Battle of the Exes II, Kelly is ready to pivot and be heard through her music.
When asked about the differences between the TV and music industries, Kelly admitted,  "Don't get me wrong, the industry in general is political, but you literally can't get certain opportunities unless you have a solid co-sign or without making those relationships in the music business." Despite always feeling a connection to music, it wasn't until the past few years that Kelly decided to seriously pursue it as a career.
After confiding in her previous partner about her dreams of taking center stage, Kelly was quickly dismissed and told to stick with acting. At one point, Kelly even hated talking about her TV career because she wanted to leave the emotional trauma she experienced during that time behind. And, after ditching her ex, the rising singer admits that pursuing her dreams feels amazing.
With her new single, "Hit It Off" out now, she opens up about her love life after meeting someone new and "hitting it off" from day one. This is something all women can relate to and that is the exact reason why so many people love Simone Kellys music.
Follow her on social media @itssimonekelly and listen to her latest single "Hit It Off" streaming on all music platforms.
© 2023, alanna. All rights reserved.