Yung Heem: Unstoppable Talent on the Rise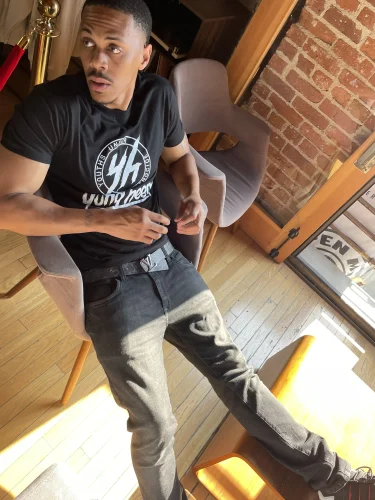 Introduction:
In the dynamic world of music, where new artists emerge and captivate audiences, Yung Heem has emerged as a force to be reckoned with. This up-and-coming artist is making waves with his latest EP, released on May 30th, which has garnered significant attention in less than a month. With his powerful acronym representing a profound message and a unique approach to content creation, Yung Heem is poised to become one of the greatest artists of all time.
The Meaning Behind "Yung Heem":
Yung Heem's stage name carries a deeper significance, encapsulating the essence of his artistry. The acronym "Youths.Under.New.Genocide" reflects the artist's understanding of the struggles faced by the younger generation and the importance of nurturing their dreams. It also serves as a reminder to guard one's aspirations from those who may discourage or undermine them. Yung Heem's choice of name signifies his determination to rise above adversity and make a mark in the music industry.
A Unique Creative Approach:
Yung Heem stands out not only for his undeniable talent but also for his hands-on approach to his craft. He takes control of the entire creative process, from editing and shooting his own content to writing captivating and hard-hitting lyrics that weave compelling stories. By embracing this holistic approach, Yung Heem showcases his versatility as an artist and delivers a unique blend of captivating visuals and thought-provoking narratives.
The Road to Greatness:
Yung Heem's relentless pursuit of excellence is setting him on a path toward becoming one of the greatest artists of all time. With his distinctive style and dedication to his craft, he has caught the attention of both fans and industry insiders alike. As his latest EP continues to gain traction within a short span, it becomes evident that Yung Heem's talent is resonating with listeners and positioning him as a rising star, With his recent back-to-back music videos and an upcoming single on the horizon, Yung Heem continues to make bold strides towards achieving greatness in the music industry. As he pushes the boundaries of his creativity and consistently delivers powerful and engaging visuals, it becomes evident that Yung Heem's journey is one destined for remarkable success.
Conclusion:
Yung Heem's rapid ascent in the music industry can be attributed to his unwavering commitment, unique creative approach, and relatable messages. With each project, he solidifies his position as an artist to watch, captivating audiences with his catchy, hard-hitting lyrics and his ability to convey powerful narratives. As Yung Heem's star continues to rise, it is clear that he is destined to leave an indelible mark on the music world, cementing his status as one of the greatest of all time.
© 2023, AMMPRO. All rights reserved.