2 Chainz Bosses Up Ahead Of 'Dope Don't Sell Itself' Album In Multi-Level Deal With Krystal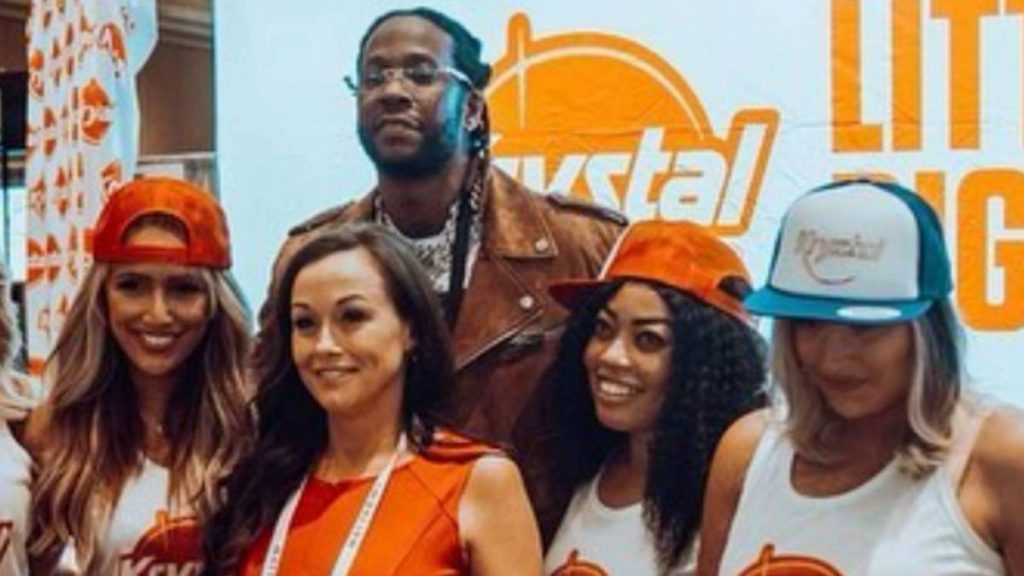 Atlanta, GA – Adding to the moment he's currently creating in the midst of the rollout of Dope Don't Sell Itself, 2 Chainz has made history after inking a multi-level partnership deal and being named the first head of creative marketing for Souther slider franchise restaurant Krystal.
On Friday (January 2), 2 Chainz announced his undertaking of the role in a nostalgic Instagram post reflecting on his lifelong experience as a consumer of Krystal growing up in the notorious neighborhood of College Park in Atlanta.
"I Remember making plays at the @krystal on the Southside," he wrote in the caption. "Fast fwd now I'm the head of creative marketing, looking fwd to adding some Toni to the menu, value to the restaurant chain & creating new opportunities for the community. sincerely yours Krystal Toni. #DOPEDONTSELLITSELF."
View this post on Instagram
In a separate statement provided by Krystal, 2 Chainz expanded on his loyalty to the bran throughout his life and his intentions to instill that same sense of brand awareness to a new base of customers.
"I can remember Krystal being a part of so many pivotal moments of my childhood and teen years," he began. "Some of my best moments were made better by going to Krystal, and I'm a fan for life. "I want everyone to feel that, too, and can't wait to put Krystal in the spotlight it deserves."
Krystal also launched an official campaign on their social media channels featuring menu items coupled with classic lyrics from multiple eras throughout 2 Chainz's extensively reinvented career.
"My Stove deserve a shout out/I'm like 'What up stove?,'" an IG post with a trio of slider sandwiches plastered with bars from 2 Chainz 2014 B.O.A.T.S. II Me Time (Deluxe) album track "Fork" read.
Back in 2021, Krystal recruited former D4L rapper Fabo for a "Steamy" advertising spot and also announced an expansion into the Northeast with the addition of a restaurant in New Jersey with former NFL Super Bowl champion Victor Cruz.
2 Chainz partnership with Krystal will also see the ColleGrove rapper, "Collaborate on a custom co-branded Krystal restaurant in the heart of the rapper's hometown neighborhood, and he will also help develop a "Luxe Line" of premium food products for the brand, to be premiered at his restaurant." Additionally, he' take part in the development of  NFT artwork, curated in-restaurant music, and a limited-edition line of merch to be made available in-restaurant and online. There are currently 300 Krystal restaurants across 10 states.
Following the release of "Million Dollars Worth Of Game" featuring 42 Dugg earlier this month, 2 Chainz recently joined forces with Moneybagg Yo and Beatking for his "Pop Music" single.
Watch the video for "Pop Music" below.