5-Year-Old Prodigy Recreates J Dilla-Produced 'Runnin' & Gains Respect From Pharcyde, Questlove + More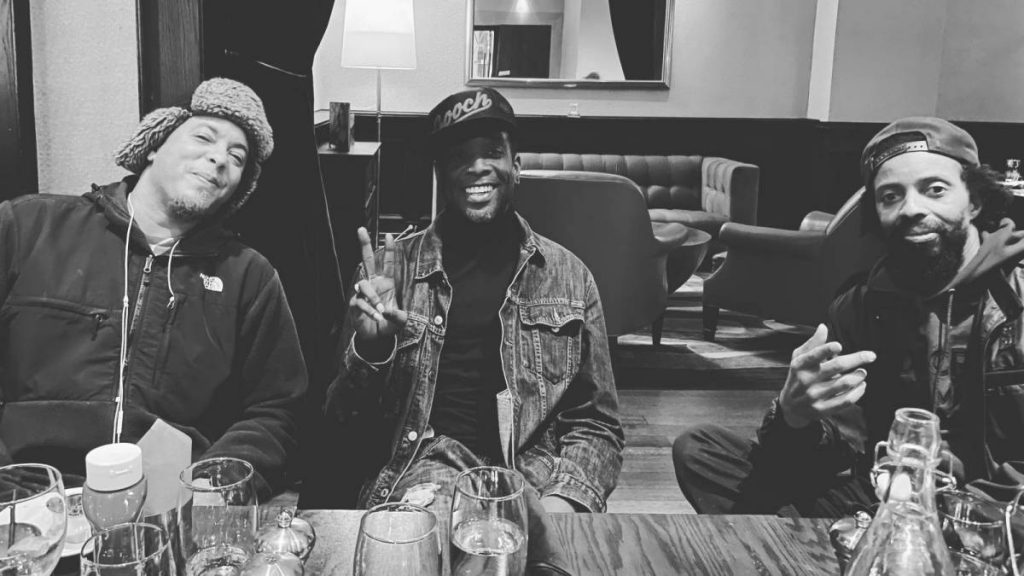 Exclusive – A 5-year-old musical prodigy named Miles Bonham has the internet's attention. On Tuesday (January 25), Bonham's parents shared an Instagram video of their gifted child recreating the 1995 J Dilla-produced Pharcyde song "Runnin" — all by himself.
Bonham took every element into consideration and used whatever instruments he had at his disposal, including a drum kit, guitar, turntable, pen (which he tapped on the desk) and an upright bass that was bigger than the length of his entire body. The Roots' drummer Ahmir "Questlove" Thompson quickly hopped in the comment section and was blown away by the kid's musical acumen.
"You wrestling with that upright made me almost give up the ghost," he wrote. "I wish I could like this 100 times Miles. Keep up the good work. Stay this way forever: always be curious, always have fun—-I wanna be you whe—-if I grow up!"
Alchemist, J. Period, Pharcyde, DJ Rhettmatic, Public Enemy's DJ Lord, Mark Ronson, Statik Selektah and J Dilla's official Instagram account were among the many giving the young impresario love.
View this post on Instagram
Unsurprisingly, the clip made its way to three members of the Pharcyde — Slimkid3, Fatlip and Imani (now branded as The Far Side) — who penned Instagram posts of their own.
"This is the BEST POST I could EVER SEE," Tre wrote. "OMG too AWESOME!!! This Made My Day to see this Kid BLESS or Music Like this. I FEEL GOOD right Now. BiG THANK YOU!!! And Lots of LOVE!!! @milesmusickid #Pharcyde #Running #Magic & #HipHop #Classic, #Remake of @officialjdilla Shout of to @t3slum @franknitt @therealdankeryharv313 @youngrj313 @guiltysimpson and the Detroit Family. I know You guys are going to Love this!!"
As for Fatlip, he simply pointed out his favorite segment, writing, "It was the harmony part and "its 1995″ for me #Dilla." Meanwhile, Imani shared the clip to his Instagram Stories.
View this post on Instagram
Speaking to HipHopDX, Slimkid 3 explained how he discovered Miles Bonham in the first place and why he was absolutely shocked he picked a Pharcyde song to cover.
"I started following him a while ago because of other music he remade, and I was surprised when he did our song, 'Runnin," he says. "I wasn't sure at first if he was doing our song until I heard him sing the chorus. And then he sang the words, 'It's 1995!' And I was completely sold!
"I was already impressed, but him doing our song and all the harmonies was the icing on the cake. I was introduced to his Instagram page by my close friend and family Martha Calhoon. We often share Music, to show her Dad who's a guitarist who loves good musicianship, as do I."
As Tre noted, Bonham has been recreating music for awhile and has over 281,000 Instagram followers who get to witness his musical genius whenever they feel like it. Check out the "Runnin" post above and revisit the original below.