50 Cent Has Proud Dad Moment As His Son Gets 'Student Of The Month'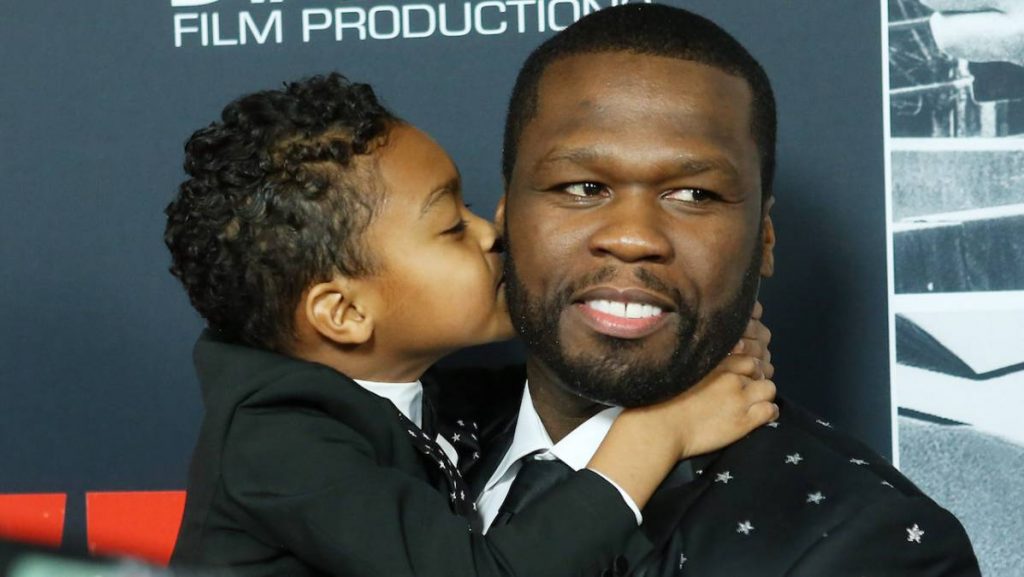 50 Cent makes it no secret he's a doting dad to his son Sire Jackson, and he's now announced the 10-year-old has been awarded "student of the month" at his school.
The proud G-Unit mogul took to Instagram on Tuesday (September 20) to shout out his boy, who can be seen in the post holding up his Panther Pride Academic Award for Language Arts.
"My boy getting student of the month," 50 captioned the post with a sly smile emoji.
View this post on Instagram
50 Cent has an extremely close relationship with his only son and even cast him in his upcoming horror film Skill House, which dropped its first trailer back in August. The film will "examine social media and influencer culture," and explore how far a group of influencers will go "to attain fame."
While it's unclear what role Sire will play, the G-Unit boss took to his Instagram with a series of posts showing Sire chatting with the film's director Josh Stolberg.
50 Cent's transition into the horror genre has already started turning heads, especially after reports emerged in July that one of the cameramen passed out while filming a particularly grotesque scene.
Footage obtained by TMZ Hip Hop shows a cameraman fainting while filming a particular scene, causing the camera to smash to the ground. According to Stolberg, the man was out of commission for 30 minutes.
"Yikes!!! We shot a kill scene last night and the camera operator became so nauseated that he passed out and the camera crashed to the ground. Had to stop for a 1/2 hour. He's okay now but…get ready for some scary sh*t," Stolberg wrote on his Instagram story.
50 Cent, who reportedly wasn't on set at the time of the incident, reshared Stolberg's story to echo this sentiment.
"We're elevating horror to the next level," he wrote in part on his Story. "This is gonna change the rules of the game #skillhouse."
As reported by Deadline, Skill House will release sometime in 2023 and will be the first of a franchise. The ensemble cast will star TikToker Bryce Hall and UFC veteran Paige VanZant, among others. The film is currently in production at TikTok's "collab house," known as Sway House, in Los Angeles, California.
Meanwhile, 50 Cent recently found himself having to combat some penis enlargement rumors that emerged over the weekend.
According to TMZ, the 47-year-old is suing plastic surgeon Angela Kogan and her company, Perfection Plastic Surgery, after she allegedly used a photo of Fif taken during a trip to Miami in February 2020 to promote her company and its services.
The lawsuit alleges Kogan used the photo — which 50 said he took believing Kogan was merely a fan — to promote Perfection Plastic Surgery without authorization and falsely implied 50 underwent a penis enlargement procedure. He maintains he's never had a penis enlargement surgery or any kind of surgery at MedSpa.
He further argued the defendant's use of the photo has opened him up to "ridicule" and has damaged his professional and personal reputation and is seeking an unspecified amount in damages.
Confirming the lawsuit, 50 posted a screenshot of an article about the suit and wrote: "Every now and then i get a fool like this, Smh [shrug emoji] what away [sic] to put your self out of business. I'm a need that by Monday."