50 Cent Roasts Fat Joe & Fabolous' Possible Outfit Choices For Big Fendi All-White Party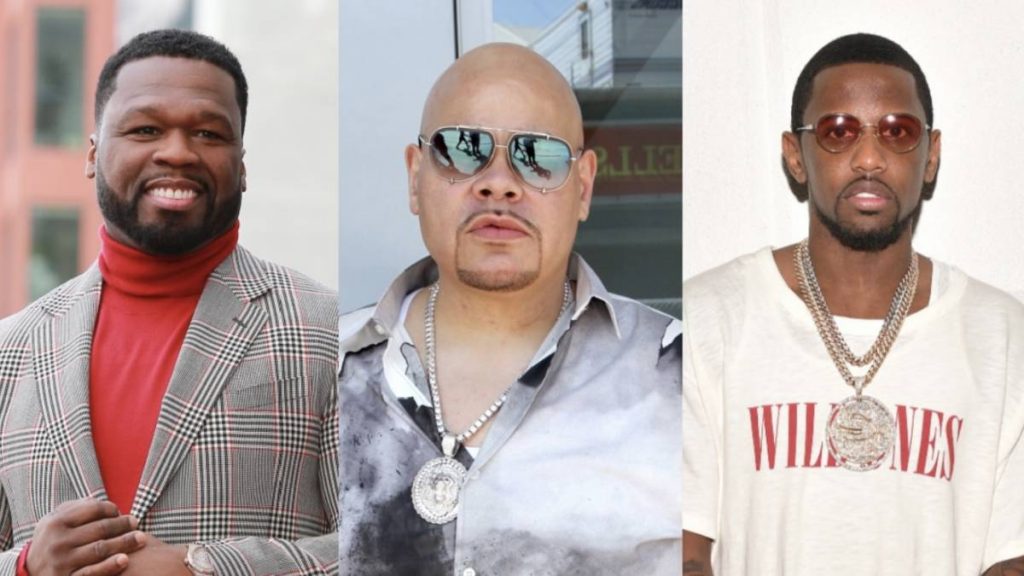 It's no secret that 50 Cent loves to make fun of people, and he was back at it recently when he poked fun at his fellow New York rappers Fat Joe and Fabolous.
On Thursday (June 2), Fabolous' manager Big Fendi posted a video of 50 Cent predicting what Fab and Joey Crack are going to wear at his all-white yacht birthday party.
"I already know how it's going to play out," 50 said. "You know what I'm saying? It's going to be crazy. I bet you that n-gga Fat Joe shows up with some white on white Nikes nobody can find right, probably the n-gga Fabolous he's going to try to wear white white."
He continued, "While everyone gonna wear white, he going white white because he wants to go and try and shine on these n-ggas anyway. When it comes to clothes, that's the type of shit that's happening. You just gotta watch n-ggas because you don't know what's happening next."
View this post on Instagram
Fat Joe and Fabolous are known as some of the most fly rappers in the game, so fans are expecting them to show out at this party. Guests looking to attend can purchase their tickets now, according to Fendi's caption in his Instagram post.
"Ni66a Said Fab Gonna Be wearing White White Saturday #July9th NYC #BigFendiCelebrityYachtParty #AllWhiteDayParty GET YA TICKETS !!!!! TICKET / TABLE LET IN BIO 704•492•7553 More Info," Fendi wrote.
It must be the season of cutting ass in New York City since 50 isn't the only native that's been letting the jokes fly. Jadakiss was recently captured dissing someone's shoes at an airport while Jim Jones and Maino were eviscerating comedian Jerrod Carmichael's clothes during a visit to Hot 97.