A$AP Ferg Challenged By Funk Flex & DJ Drama To Drop New Music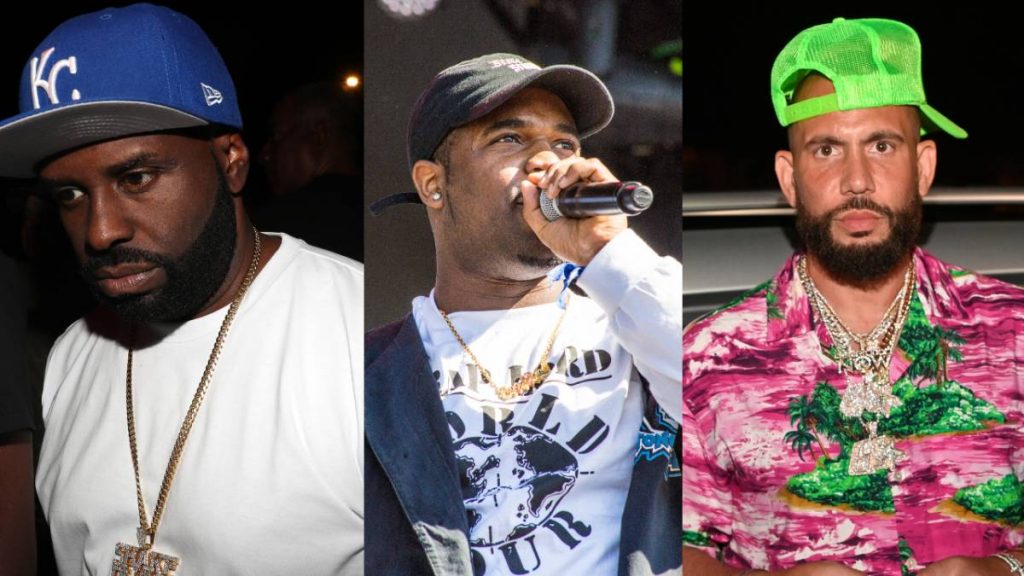 A$AP Ferg is the latest rapper to be challenged by Funk Flex to drop new music as part of  his ongoing New Music Challenge.
Flex issued the challenge to Ferg while premiering a new unreleased song from Swizz Beatz and DMX, and gave the "Plain Jane" rapper one week to get him some new material. He even brought DJ Drama on to help drive the point home.
"I challenge A$AP Ferg to get me a song by next Thursday," Flex demanded on his Hot 97 program on Friday (September 9). "A$AP Ferg do you accept the challenge or not? I know you're getting a lot of money. I know you're modeling, I know you're touring. You're rich, but we're gonna need you to get to Harlem and record that and I don't want nothing that was in the stash. DJ Drama said he does not want a throwaway."
"Nah Ferg, you know what to do," Drama chimed in. "You know them hits you been making. You know them things that be going to them festivals. One of them."
Flex continued: "A$AP Ferg, you need to know that a song is needed. Let me know if you accept the challenge."
View this post on Instagram

Ferg is the most recent in a long line of rappers Funk Flex has challenged as of late. Aside from Swizz, he recently demanded Joyner Lucas to drop a backwards freestyle on his show, which the ADHD rapper did with ease on Tuesday (September 6).
"I saw something seven years ago. I saw you rhyming backwards. I seen it — might I say — cranking, hard," Flex said at the time, referring to Lucas' 2015 song "Backwords." "I'm into challenges; I'm gonna challenge you to do that again. 'Backwords Part 2,' that sounds like where we're going with this."
Lucas in turn delivered a gruesome freestyle over Nas' "Nas Is Like" that felt like time itself was reversing.
"N-ggas'll drag you under, grab the boat and then have you suffer/ A million ways to kill you, fold you up 'til your back is ruptured/ Rupture your back, pussy, needles heroin acupuncture/ When I'm packing punches, rap in reverse 'til I'm back to frontwards," he spit.
Funk Flex had also previously challenged Ghostface Killah, Raekwon, Busta Rhymes, Fabolous and Juelz Santana, with every MC meeting the moment head on and giving the New York DJ something to work with.
A$AP Ferg has yet to respond to Flex's challenge, but he most recently dropped off a new single called "Green Juice" featuring Pharrell Williams, with The Neptunes on production.