Asian Doll Tweets Then Deletes Apology After Pro-Trump Comments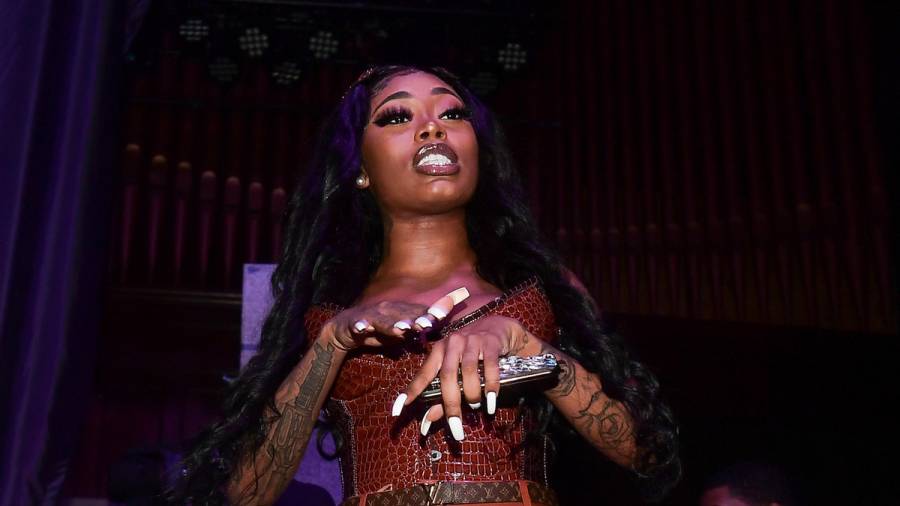 Asian Doll went on a tweet-and-delete spree about Donald Trump. The Dallas-bred rapper posted a Twitter apology but later scrubbed it from her page after making pro-Trump comments on social media.
"If you rock with me & I offended you I'm sorry I only care if I hurt people who genuine love me fr," she wrote in a since-deleted tweet. "I was having a high conversation & tweeted bout it VOTE FOR WHO YOU WANT EVERY VOTE COUNTS."
View this post on Instagram

#TSRClearTheAir: #AsianDoll apologizes to fans she may have offended with previous #Trump tweet (SWIPE)
Asian Doll was responding to the backlash she faced for an Instagram Live video and Twitter post in which she expressed pro-Trump opinions. In her livestream, she said she liked Trump for financial reasons.
"I fuck with the nigga Trump because the nigga giving out a lot of money right now," she explained. "I get my money in different ways, so I be around a lot of people who get they money in different ways too and they is up."
She also tweeted, "I rather trump be the president then that other dude fasho."
Asian Doll ended up deleting all of the aforementioned Twitter posts but left one political tweet remain on her account.
"Fuck both of them at the end of the day but Shid we got 2 choices I was just saying cause it's time to vote…..DAM," she declared.
She hopped on back on Instagram Live too, ranting about how she's not trying to "please" anyone. She also equated Joe Biden to Trump since both presidential candidates are White.
Listen to her remarks below.
Asian Doll talks about her political opinions and Donald Trump pic.twitter.com/UMIf2aNKQn

— Female Rap Room (@FemaleRapRoom) October 12, 2020
View this post on Instagram

#PressPlay: #AsianDoll had a lil more to get off her chest following her post & delete about Trump. (SWIPE)