Benzino Released From Jail Following Fugitive Squad Arrest: 'Back To Da Bag'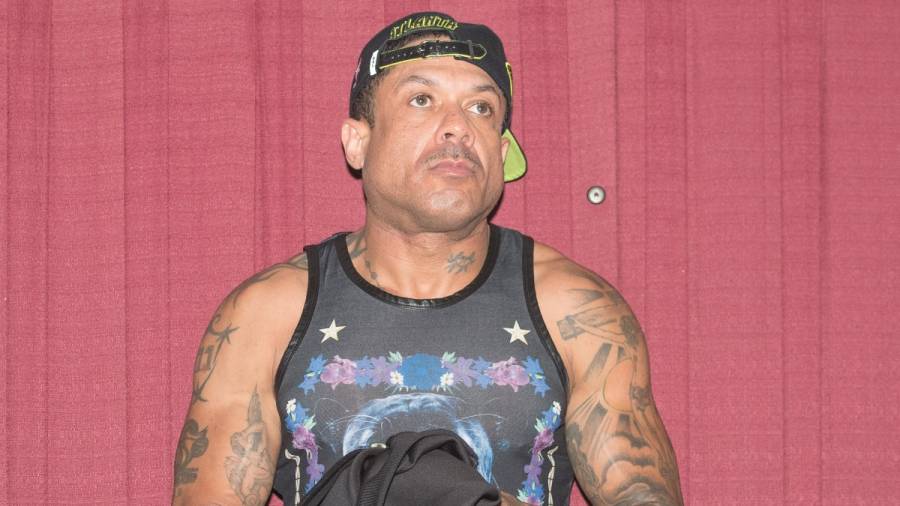 Atlanta, GA – Benzino is a free man. The former Source co-owner turned himself in to a fugitive squad in May after he failed to appear in court, but a video posted to his socials on Friday (June 3) shows he's now home and ready to get back to making some money.
"Ay man it's early in the morning I'm looking crazy," a friend of Benzino's says to the camera, "but it's a good occasion." Coi Leray's estranged father can then be seen entering the frame, flexing his bicep as he says, "You know how we do. We just got home, you know how we do."
"Back To Da Bag" the video's caption reads.
Back to da bag ? pic.twitter.com/vWs7hKtWUl

— Benzino (@IAMBENZINO) June 3, 2022
A warrant was issued for Benzino's arrest last month after he didn't appear in court following his 2020 arrest on one count of second-degree criminal damage and one count of disorderly conduct.
The initial arrest was related to an incident in Braselton, Georgia involving Benzino and his ex Althea Eaton's new boyfriend. The 56-year-old reportedly flew into a "jealous rage" when he saw them out for a walk together and took it out on the man's truck.
The two men allegedly engaged in a brief confrontation after Benzino had waited for Eaton and her new Beau to return from their stroll. He had reportedly approached the boyfriend in a "threatening and harassing manner," before attempting to climb into the vehicle. As the man drove away, Benzino allegedly punched the car two times, leaving dents.
Benzino argued he missed his court appearance because of a bad case of COVID.
"I was kind of arguing with the guy she was with at the time," he explained in an interview with AllHipHop. "Long story short, the case was like two years ago and somebody put that old video up and it got me kind of arguing with him […] So, I have to turn myself in on Monday to the fugitive squad."
This isn't the first time Benzino's had trouble with the law.  In 2015, he was detained at the Hartsfield-Jackson Atlanta International Airport after he tried to board a plane with a loaded firearm. Georgia authorities then executed a search warrant at his residence two years later, where they discovered 22 grams of THC oil gummies, six MDMA pills and less than an ounce of weed. He was arrested and charged with felony drug possession.