Big Sean The Seafood Hater Reveals How Jhené Aiko Made Him Eat Fish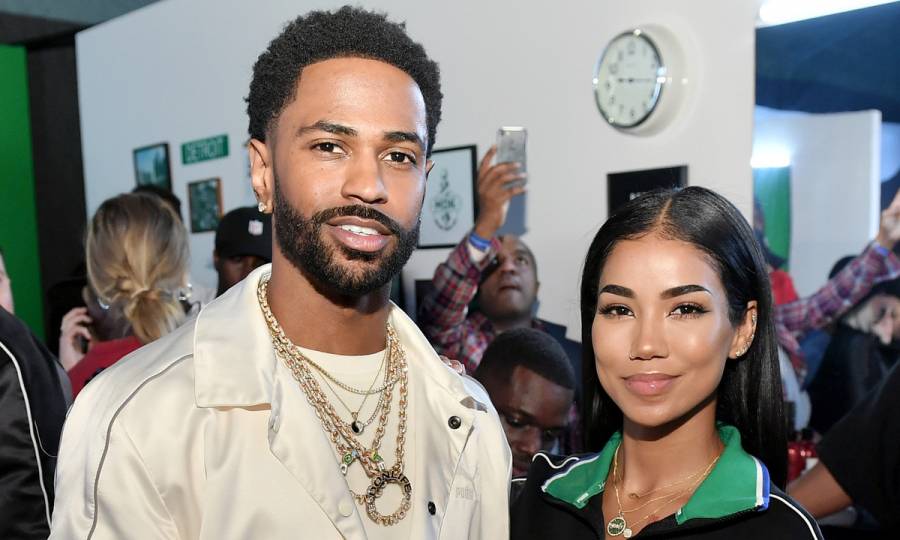 Big Sean powered through his distaste for seafood to please Jhené Aiko. Sean showed himself eating fish at the behest of Aiko in a series of Instagram Stories posts on Thursday (October 15).
"I can't eat seafood, I hate it," Sean wrote. "The smell, texture, taste, i just can't do it. Nothing against people who eat it, just not for me. My Dad said 'one day you'll find a girl that [you're] into so much that you'll eat RAW fish'. I told him fuck no, never! N here we are today. This the .2nd time she did this in my life."
View this post on Instagram

#PressPlay: How it started, how it's going 😩 #BigSean #JheneAiko #TSRBaewatch
In the clips uploaded to IG, Aiko repeatedly said "please" while offering the fish to Sean. The Def Jam rapper reluctantly obliged, taking a bite from her chopsticks.
Aiko and the rest of the group at the table gave Sean applause for his efforts. She then asked, "It's not that bad, right?" But Sean sat and chewed in silence before finally giving his verdict.
"Ugh," he said, taking a swig of a drink to wash away the taste. "Not a fan."
Sean's willingness to try seafood earned him some goodwill with Aiko though.
"Thank you," she said.
Watch the couple's interaction above.